Questions to Ask before Getting Serious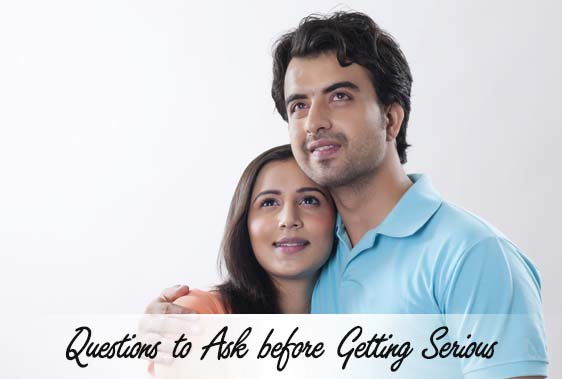 Marriage is not just a ceremony to celebrate your love for each other. It is relationship and a bond which bounds two human beings for the rest of their lives to love and commit to each other. Before getting involved in marriage, a person must set up some priorities and should know what he/she wants in his/her life. This helps making decision about the partner and picking the one who is most suitable for you. US matrimony and matchmaking sites highly encourage its members to completely know about one another before tying things into this holy bond.
Partners must ask about their desire of having children. It is seen quite often that one of the partner wants to have kids while the other doesn't and the marriage ends up with separation or divorce. Similarly, before getting into a serious relationship like marriage, the couple must be clear about their individual responsibilities. They should share and inform the other one about what they think their role will be in a marriage. Many online marriage sites including US Shadi matrimonial sites emphasize on communicating and sharing the input both of the partners are willing to put in. Although this seems apparently unimportant to discuss household responsibilities but this discussion is truly very important in the long run.
US matrimonial and even matrimonial sites for other religions like Hindus, Sikhs and Muslims, greatly emphasize on financial matters. Asking questions about finances is as important as asking questions about kids and responsibilities. People must ask about the stability of career and whether the other person is in debt or not. This might sound selfish but getting involved in a debt which is not yours certainly cause frustration and hence peace of the house is destroyed. In order to avoid such situations, practical questions must be asked to ensure a happy life.