8 ways to Propose into marriage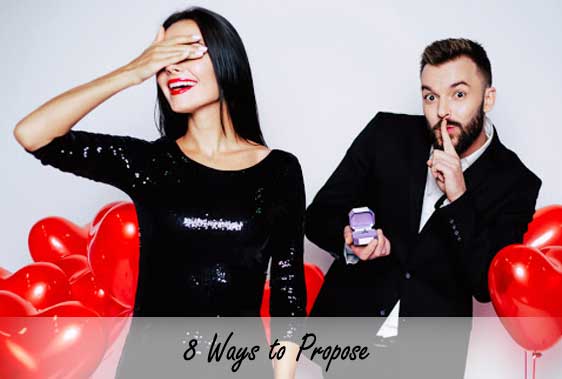 Before giving you 8 ways to propose, here's what you should know. Proposing into a marriage after being in a relationship or being known to the person is the most beautiful and exciting job. For some people it is hard to think about the way they should propose a person into marriage. In order to make it easy for the matching partners to go through the proposing phase, Indian matchmaking services provide a lot of tips to young and new couples on how to get along and enter into marriage.

India being a country where most of the people are married off at the will of their parents, these Indian matchmaking services are providing young generation a platform where they could find a perfect partner for themselves. Indian matchmaking services also instruct their members with different ways to propose the other partner in a most effective and romantic way.
Propose your other half at his/her favorite restaurant
Proposing by gifting a ring and ending knee. This is the most romantic way especially for females. And it is the most recommended one by Indian matchmaking services.
Propose during a vacation to a romantic city like Paris or Venice.
Proposing at home with sweet efforts like decorating home with lights and pictures.
Special tea or coffee cups with proposal text at the end are also a fun way to propose.
One of the simple yet elegant way to propose is to do it in front of friends and family. This is so that things are made official in the presence of your loved ones.
Another way to propose into marriage is to do it on New Year's Eve. This is a good way to start your life with your loved one and entering the New Year at the same time.
Using a pet to tie the engagement ring around is also a cute way to express your love