What to look for in your life partner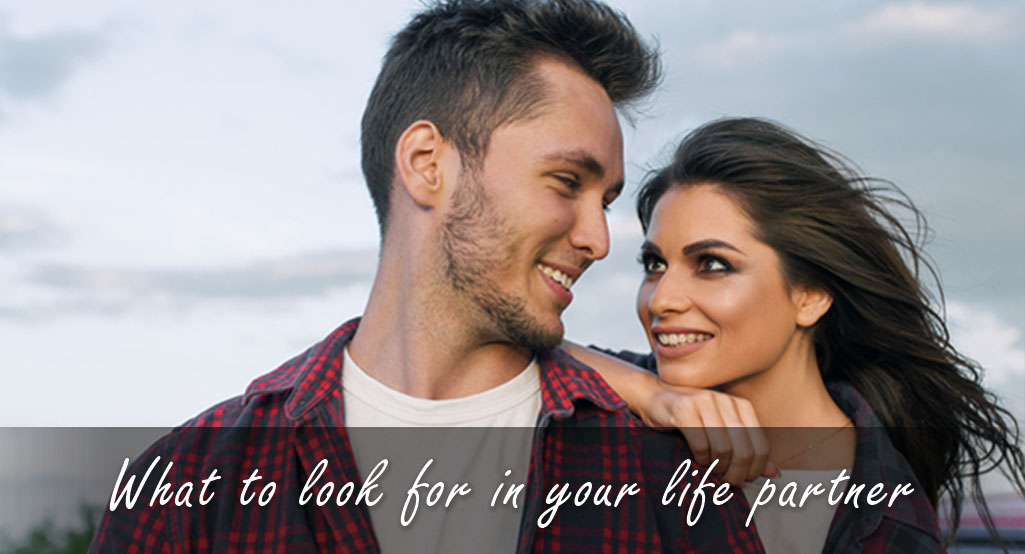 At times, it can be hard to realize what it is that you really want in a partner. Many questions can arise in your mind. Is he really interested in me? Will she break up with me if she finds out about my work schedule? Just don't know what to look for in your life partner? To find out exactly what it is that you should look for in a partner, we have compiled a list of key points to keep in mind.
All the single ladies: Here's what you should look for in your partner
Looking for that knight in shining armor to take you home? If he is meeting some of the below mentioned flexible criteria, he is an eligible bachelor. And probably looking to marry you.
There is not a single speck of doubt that he is interested in you
He is either well-settled or has a stable job. You can decide on the settling part as a couple.
When you go out to eat, he always picks up the bill. Of course, you should not expect him to pay every time. Always attempt to share the bill or take turns paying. It's a two-way relationship and not a one-man burden.
An obvious way to show interest is friend mixing. If he invites you to dinners or meet-ups with friends, he wants you to be involved in his life.
He wants you to meet his family. And he takes this introduction seriously.
Above all, he feels comfortable in your company. This makes him calm laid back among your friends and family. He feels like he belongs only because you are present. This is obvious from his demeanor and mood.
You do not have to put effort into emotional labor when you are with him. So, you both feel comfortable with each other.
Your relationship with him is exclusive and he wants the same.
For the Single Men: Find your perfect match
To find that loving life partner you can bring home, you will have to keep a few things in mind.
Here's what to look for in your life partner:
She will try to look her best when she goes out with you.
And she cares about your attention towards her.
There is always a hint at wanting to settle down. Or you could talk it out. Certainly, communication is key.
While she demands respect, she does not want all your time. She does not get worked up at your late calls.
Most importantly, she supports all your career and future goals. She wants to work on them with you and help you achieve them.
Above all, both of you have an intimate relationship with an understanding of what you both want out of your relationship. This can always lead to a long-term relationship. To find your perfect match, you can also sign up on a matrimonial website.