Are You Ready to Get Engaged?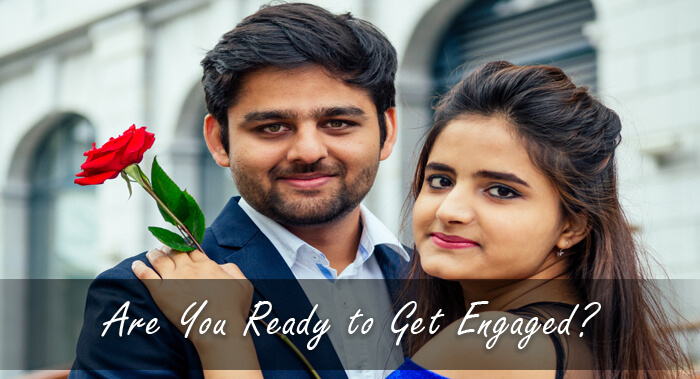 Once you start dating someone you find compatible, the real questions begin. At first, it might look like a long shot from settling down with your perfect match. But with time, you will realize that they might be just the ones you have been looking for all along. A few months down you realize you have found someone you like, trust and believe in. The concept of getting engaged and marriage is not a distant reality anymore. However, what are the exact questions you need to ask yourself to ensure that you are ready to get engaged? While this can be a daunting task considering a great many precious attributes of your partner, a few simple qualities of your relationship can easily answer this question. So, how do you decide?
Seeing them makes you happy
When you love a person, the sight of them makes you happy and comfortable. You always want to be around them and you can never get tired of their presence in your life. If you decide that you are ready to get engaged to your partner, you probably experience all of this. However, there's then just feeling good when you have found your life partner. Visit Today Shadi
You care about them a lot
Being in love is not just about how your partner makes you feel but how important their feelings are to you. If you care about their happiness and how good they feel around you, then you can be sure you are in love with them. This is really important if you decide to spend the rest of your life with that person.
Share similar backgrounds and values
Connecting on a level where you recognize each other's cultural values and sentiments is central to a successful and compatible relationship. To find your perfect match in terms of religion, language, and background, you can also use matchmaking services like Shadi.com.
In short, you bring out the best in each other, enjoy doing things together, communicate, complement each other and, most importantly, share similar goals in life. These little things might seem superficial in the biggest decision of your life, but they make the foundation of a healthy marriage. Are You Ready to Get Engaged