What is the dating culture among the Desi community?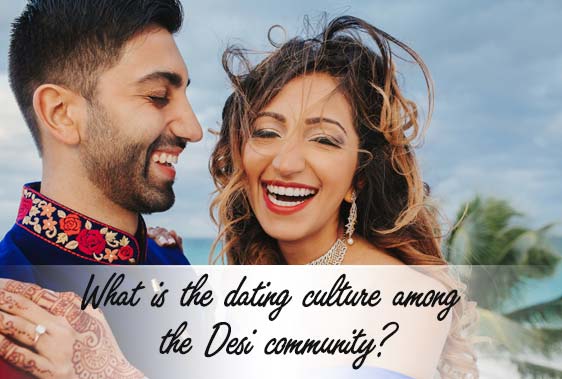 In today's modern digital world the dating culture among the desi community has undergone a lot of changes. Asian countries such as India and Pakistan is known for its cultures and traditions as we know. The whole world might be living with different norms, but the Asian culture is still intact with closely knit families and joint family systems. These norms apply in every walk of life even in dating. Desi communities still follows conservative rules but the new generation is bringing changes to the old concepts.

Let's discuss and understand the dating culture among Desi communities:
1. Parental involvement
Parental in fact family involvement has been quite a lot in the Asian culture. But recently, due to modernization, the Asian parents are giving more space to their children for dating and knowing their partners. Previously, the parents would meet people and arrange meetings for their kids. This trend has also changed now. Nowadays, many parents are searching on Matrimonial sites or the online marriage bureau.
2. Arranged or love marriage
Although the Asian parents have given a lot of liberty to their children in seeking their own partners. Still, most of the parents expect their children to go for arranged marriages in the desi community. Love marriages are still hard for Asian couples as it gets hard for them to convince their parents.
3. American dating style
We all know the dating style that prevails in the USA till date. Online matrimonial and matchmaking sites are very common in America among all cultures. However, this trend is getting common among the desi community. Americans would pick anyone they like and take them for a date to know them further. In Asian cultures, people have a social circle among their families or extended families. So when you get to know someone, it's like knowing a whole group of people rather than an individual person.
4. Single men vs single women
Life of a single man is easier than a single woman. A single man might be able to survive in an Asian community but for women, it is not possible. Single people get a lot of criticism and might not be able to participate in the traditional ceremonies and occasions. Hence, considering this fact, Asian women do not get many opportunities to date and get married according to their parents' choice.
5. Use of social media
Modern-day Asia is evolving and using social media more than before. More and more people are using social media to engage with other people and consider getting settled together. A lot of online matrimonial websites are working to find suitable matches.