SKILLS FOR GREAT RELATIONSHIPS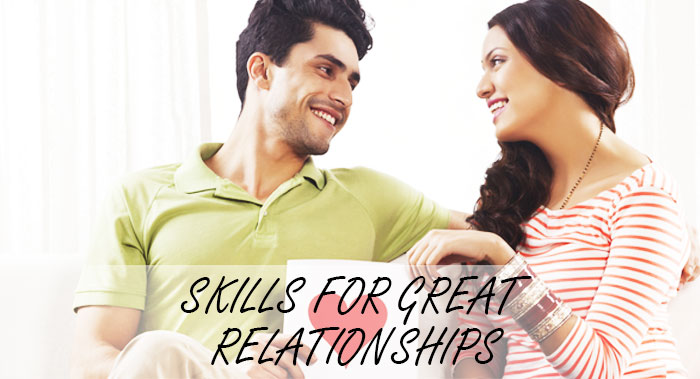 Being in a relationship with a person that loves you just as much as you love them is one of the most beautiful feelings you can ever experience.skills great relationships However, you need to work to sustain that love if you want a happy ever after. Besides loving your partner, there are certain skills that you need to develop if you want to have a great relationship. Here are five of them: seer more shadi

1. Communication Communication is the lifeblood of every relationship. It involves talking and listening. If you keep talking and fail to listen to your partner, you will miss out on important details about them. You should be able to listen to your partner when they are sharing their thoughts and feelings with you. This way you will know how to help them and make them feel better. Love is dealing with challenges together right?
2. Good Knowledge of Your Partner.You can only know your partner well when you listen and are observant. Don't jump to conclusions if you are not sure. Ask questions and listen when you get an answer. Knowing your partner well is key to pleasing them and providing what they need at the right time. Shadi matrimonials
3. Being Able to Resolve Conflict in a Mature Manner There's no need to be defensive when you make mistakes. This will only make things worse. You also do not need to shout on top of your voice to make your point. When you talk, allow your partner to talk and apologize if you are in the wrong.Skills Great Relationships
4. Being Optimistic Optimism is a necessary relationship skill that will help you see the good in yourself, your partner and tough situation. Being optimistic, however, does not suggest that you should ignore telltale signs that suggest that your partner is not right for you. While you want to be positive, you need to be realistic and honest to yourself.
5. Stress Management You need to learn how to manage stress if you must have a great relationship. It's easy to allow stress take a toll on you and affect your relationship with your partner. Instead of pouring out your frustration and anger on your partner, talk to them about it. You will be surprised at how much their love and support can help you feel better.

You can work to develop a healthy and strong relationship with your partner when you have the skills mentioned above. It's never too late to change for good.international matrimonial site