HOW TO SUCCEED IN ONLINE Matchmaking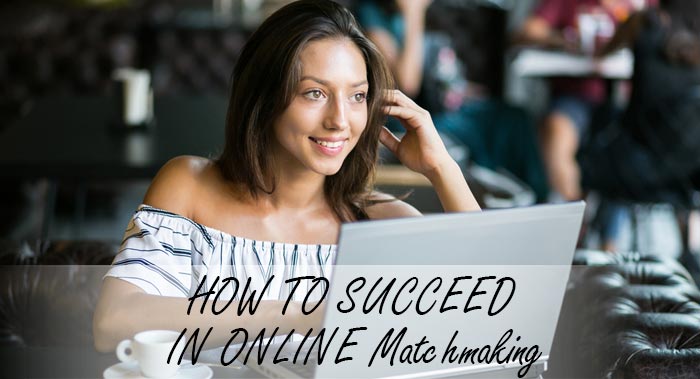 HERE ARE SOME EASY TIPS
Finding the right person may not always be easy, especially if you are an introvert, a very shy person, a workaholic or you have a job that gives you little time to socialize. Whatever your reasons are for being single, you still have an opportunity to find a partner. Online dating sites like Shadi® matchmaking provides a platform to meet people with whom you can make romantic connections and start a relationship that may lead to marriage. However, online dating is not without its own challenges. It can come with a lot of drama. But you can make things easy for yourself when you keep the following tips in mind. Online Matchmaking
1. Choose the Right Matching Site(s)
The first thing to do if you want to succeed is to find a site that offers what you are looking for. Some dating sites are known for attracting people who are looking for quick hookups. So if you are looking to find a soulmate and fall in love, you should not be on such sites. You should sign up on sites that are known for finding love. You can ask for suggestions from friends or search online.How To Succeed in Online Matchmaking
2. Post at Least Two Pictures
The truth is that most people on dating sites want to know what the person they are about to start a conversation with looks like. Your picture is the first thing that they view before they send you a message. Your photos say a lot about you. It is important that you post at least two photos that are warm and welcoming. Don't forget to include a full-length photo in your post.
3. Provide Honest Information in Your Profile
If you are serious about finding love on Shadi matchmaking, you don't want to start with a lie. You should say the truth about yourself in your profile to avoid disappointing those who are genuinely interested in building something with you. While you want to be as honest as possible, do not share very personal information about yourself. The time for that will come.
4. Go Through the Profile of the Person Contacting You
You need to be pleased with the profile of the person contacting you before responding to their message. Don't reply to just any message you receive. Go to the profile of the sender and check the person out. The person should have at least two photos as well. Ask for more photos if you are not okay with those on the person's profile.How To Succeed in Online Matchmaking
5. Have a Phone Conversation Before You Meet in Person Don't be satisfied with just sending mails. Insist on having a phone conversation. This way you will be sure of the person you are going to meet up with. Hearing the other person's voice can help you decide whether or not you want to meet up. Many people have found love on online dating sites like Shadi matchmaking and you too can. You just need to know what you want and make efforts to be as attractive as possible. You will get a message in no time.online matrimonial site