Minimalist Focus & Marriage Life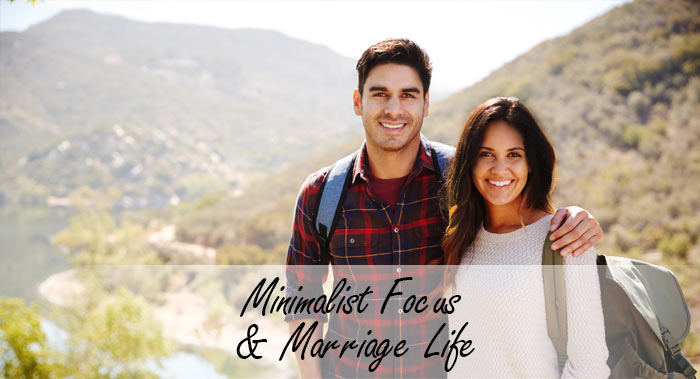 Couples with minimalist focus tend to live with simplicity. Less stress in life correlates to a happier stable marriage life. Shadi.com been responsible for countless happy marriages since the 90's. We've grown into more than a traditional Indian marriage website. Our brand is international! Having assisted Hindu matrimonial, Sikh matrimonial and Muslim matrimonial USA, we've become familiar with current dating trends that span the globe. And let's just say, these days it's all about minimalism. To help you live like a modern minimalist, we here at Shadi matrimony have put together a list of tips for new couples on minimalism. Keep reading to learn more.
Be Spontaneous Couples:
Who enjoy a minimal lifestyle tend to always be up for adventure. By not having too many responsibilities or commitments tying you down you can be ready to jet off on a whim. Don't let anyone tell you romance is dead! Be flexible. Be available. Be spontaneous. Have freedom and passion for living. Cultivate your mindset towards being a minimalist.
Help Others Think Less Of Yourselves & More Of Others:
Minimalist couples can use the time they've freed up in their lives to give back to less fortunate individuals struggling to make ends meet. Volunteer work does the soul good. Helping others makes you feel content.
Find Joy in the Little Things:
A minimalist has the ability to savor and cherish every waking moment. Be thankful for where you are and the love you've been blessed with. Living with a grateful heart helps you appreciate the small but meaningful moments of life.

The matchmakers here at Shaadi matrimony have had the pleasure of matching couples who share a love for living minimally. We hope the above tips for new couples inspires you and your match to let go and adopt a new, more simplistic way of life. Trust us. Sometimes less is more, especially when it comes to matrimonial matchmaking. You're able to make deeper connections without all the distractions. Live life with freedom and passion. Life with all its rich experiences unrestrained.