How to Write an Introduction on a Matrimony site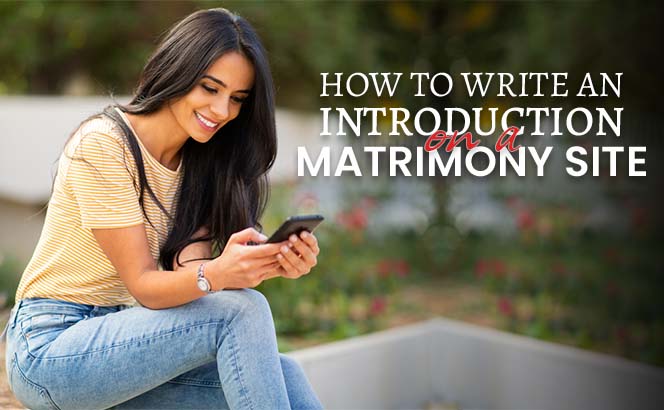 Once you create your first profile on an online matchmaking website, scour through all the other members you see there. Take note of profiles that stand out or that have some unique feature. Almost all profiles have great pictures and backgrounds but the introduction is usually bland, incomplete, or outright boring. And that can be reason enough to scroll past your profile without a second thought. So, to answer the question 'how to write an introduction on a matrimony website', follow four simple key points.shaadi.com India
Who are you?
Your profile should describe who you are, what you do, your interests, and hobbies. In fact, incapsulate your entire personality into 2-3 solid lines that clearly and honestly define you. Write only what you think is important to you and defines you and what you think might be important to a potential match.USA matrimony services
What are you looking for?
Certainly, you should convey exactly what you expect from a potential match. But make sure that your expectations are realistic in fact, try to only pinpoint factors that can make and break the deal for you. This way the perfect match for you can see your level of interest and reach out after reading your intro alone.
Be honest
Your dishonesty about anything, big or small, will always be exposed. And why cheat someone into believing something that does not define you? So, pull up your socks and write the truth about who you are rather than waiting for an inevitable, embarrassing confrontation.
Stay casual
What's worse than an incomplete profile? A boring one. You don't want your profile on a dating website looking like a job application. So, write in an informal, casual tone. Throw in something quirky or interesting about you. You want someone who has the same energy and humor as you. Matrimonial USA Online Services
We hope you know by now how to write an introduction on a matrimony website and what key points to cover. Sign up on  Shaadi.com and begin writing to capture the attention of your perfect match!