How to Start a New Relationship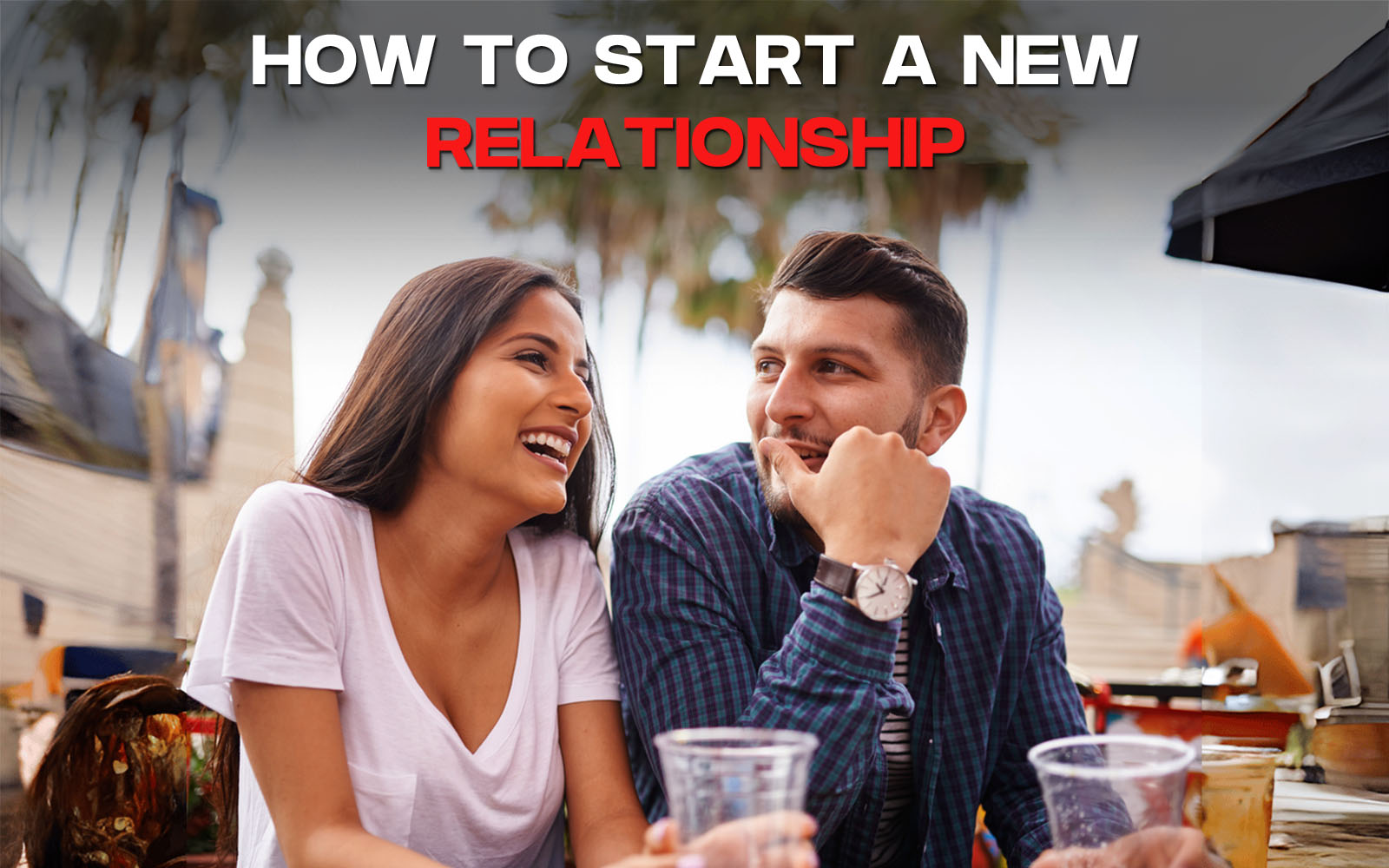 It can be overwhelming and exciting to start a new relationship. However, many people are confused because first of all, you know less about the guy but at the same time you love his company. If you just came out from a traumatic relationship, that trauma can also cloud your judgment concerning commitment to a new relationship.
For many people, getting into new relationships can be intimidating as the future is unknown. Don't worry, we got you. There are a few tips that you can use to have a healthy and happy new relationship. In this guide, we will share light on that
Take it slow
Sometimes our emotions take the best of us and we decide to jump into a long-term relationship or get married at a very early stage. Getting committed to someone is a huge step. It is better to take this journey slowly. Allow yourself to get to know that person for some time before making any lifelong decision.
Prioritize what you want
Every new relationship should be initiated with a thoughtful approach, and a key step is to prioritize what you want from this connection. Have open communication with your potential partner, discuss what you as a team should prioritize in a relationship and how to establish a mutual understanding and compatibility with each other.
Do Maintain Independence
Spending every hour with your partner can put you at risk of losing your friends and family. Your social circle is your backbone, compromising on them will lead you to loneliness and sadness. Balancing your connection with your spouse and your social circle is important.
If you give all your time to your partner, then he will be the only source of your happiness. This can many times become exhausting from both sides, leading to conflicts and disappointments.
Learn from past experience
Drawing wisdom from past relationship experiences is part of your personal growth and allows you to establish clear boundaries. Reflecting on past relationships will protect you from the repetition of mistakes and misunderstandings. Self-awareness allows you to become more emotionally mature. If you are mentally mature, you will be able to detect red flags and mixed signals and take action accordingly.
Take help if needed
Many times when you carry trauma from previous relationships, it weighs you down emotionally weakening the connection you can have with your potential partner. This creates distance and loss of spark in romance. Keep in mind that your partner can never make you happy if you do not work on your psychological health.
It is better to resolve all the issues, remove all your insecurities and turn your weaknesses into strengths before going into a new relationship. You are also welcome to get help from your social circle, friends or therapist.
Open Commination
A strong long-term relationship is not just based on sexual attraction and physical chemistry. People who are happy in their marriages are able to build strong friendships in their relationships. Having open and deep communication can foster emotional connection and allow you to get to know one another. Before starting any relationship, take time and have a deep conversation with your partner and discuss the future you want to build with him.
Bottom Line
If a new relationship is stressing you out, it is alright. Don't give stress to your body and soul. It is normal to think about relationships and their impact on your future. Taking strong measurements, learning from experience and hoping best for the future can make you more optimistic about starting this new and amazing journey.
If you find these insights intriguing and want to learn more about the art of building fulfilling relationships visit shaadi.com uk for more interesting content.