How to Make the First Date Go Well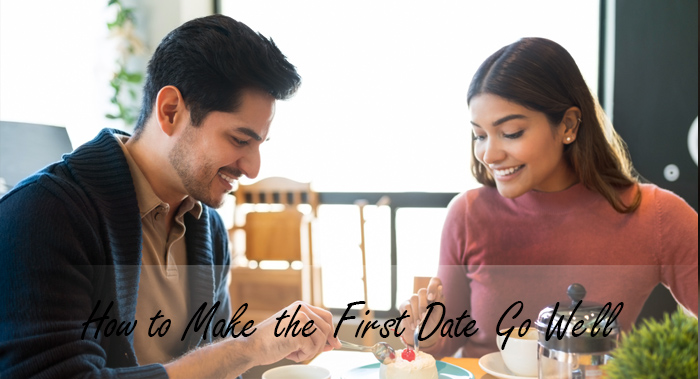 Are you scared of messing up on your first date? Do you keep thinking of all the ways it can go wrong? Worry no more. All you need to do is keep a few general suggestions in mind before setting up the first meeting. Following are the 5 most valid tips for a successful first meeting:
Pick out a suitable venue and time
Choose a venue that's a mix of fun and formal. Find a cafe or coffee shop with a soft but cheerful ambiance. Make it breakfast or lunch as dinners are too formal. Above all, meet on Sunday afternoon so you have the events of the past weekend to talk about. Saturday mornings are also a good time to meet if you don't party excessively on Friday nights. So, timing is of the essence and can be a deciding factor in the mood of the entire date.
Dress according to the occasion
This might sound like the most generic advice, but your attire can make or break first impressions. One bad idea would be to show up looking like you jumped right out of bed to meet with your potential perfect match. However, try to refrain from overdoing it and dazzling the entire coffee shop, in stark contrast to your date's pale jumper.
Prepare a list of first date questionsRegardless of how chatty or confident someone is, preparing for the conversation always makes it more exciting. Draw up a list of topics that you would like your date to have a sound opinion on. Bring out all the deal-breakers. Jot down questions that can help you decide if you want a second date. Join us today at Shadi®!
Be an attentive listener
Talking is attractive and a big chunk of your personality can come through in it. However, you're on a date and trying to get to know someone. Listening can make this easier as you try to understand your date's personality. Certainly, you are not trying to come across as self-centric.
Don't pull a Ted Mosby!
A Ted Mosby will basically come off as too intense and really really into you. He would scare the other person away. So keep calm and don't be jumpy! As long as you don't look like a nervous mess, you're good to go!
So keep these generally overlooked details in mind and there's no reason apart from compatibility that your date could go wrong.