How to Find Love During a Pandemic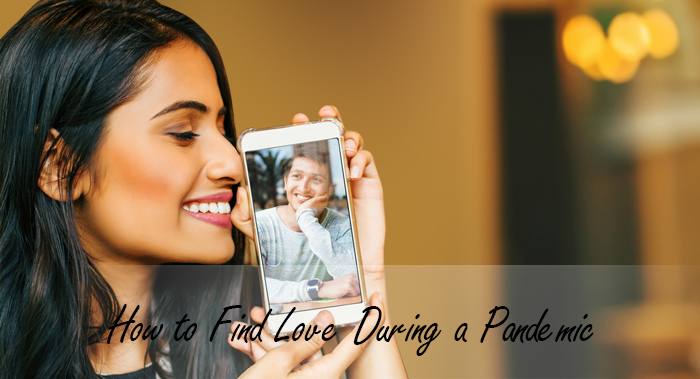 The whole world experienced a major shift when the pandemic hit in 2020. All daily life activities moved to a digital platform as people moved their entire social lives to the internet and cellular networks. This also meant a major change in dating and relationships. While quarantine made it almost impossible for couples to meet up, it helped improve other aspects of the relationship. There are many ways that finding love during a pandemic can be possible and in some ways, better:
Better than a date? MaybeCertainly, an upcoming date will always cause nerves. There's a lot of brainstorming about what to wear, where to go, what to talk about, and do I sound nervous? The question of compatibility has to be wrapped up in that 2 to 3 hours date while you chomp on food and quickly decide if you want to meet again. If not, how will you politely get out of it? Moving on to pandemic dating. Firstly, let's dismiss the aforementioned questions. You don't need them. You also don't have to summarize your personality within a time span of 2 hours. Let's not forget about Telepartying where you can watch movies together while chatting. Above all, if things don't turn out well, you can easily send a brief text without engaging in emotional labor. It's a sweet deal and there are many dating websites that you can sign up on if you want to take it. Rishta
More Time to Realize What You WantWith more and more free time on your hands as shopping malls, cafes, colleges and offices shut down, you become personally aware. You have time alone with your thoughts and can figure out what it is you really want out of a relationship. This is usually not possible during normal days when the mind is pre-occupied with different aspects of life such as work, social life, and family. Original Shadi®
More Time to Get to Know Each OtherApart from realizing your own expectations out of a relationship, you also have the space of mind to understand your partner better. It's like a long-distance relationship but without the pressure of the entire world weighing on you. The extra-long calls, the incessant texting, and face-timing will bring you both closer during boring, lonely days in quarantine.

You can see for yourself the benefits of a digitalized dating experience. Finding love during a pandemic can be easy, fun, and a refreshing experience. If it appeals to you then go for it and sign up here. Good luck and happy dating.