How to get out of a Bad Relationship and find Mr.Right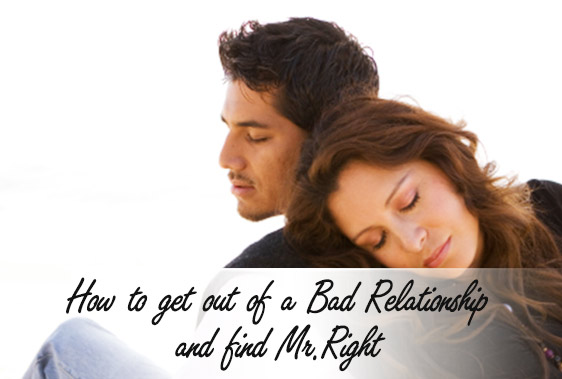 Mistakes will always be a part of your life and they come and go frequently, sometimes to teach you a lesson and to make you strong the other times. In order words get out of bad relationship and find your Mr.Right.

The blessing of a mistake is that it always has room to be rectified. In your life, people will come and go all the time. A divorced desi website is full of people like you who made the right choice after all. It is up to you to decide who stays. Are you in a bad relationship and disappointed over your choices? Don't worry, life got you covered. It's never too late to start correcting your blunders. Get out of the bad relationship and find Mr.Right for you.
Politely walk out
Walking out of someone's life or letting them walk out is the bravest and the most sensible thing you can do. What doesn't adapt doesn't need to be pampered. Very humbly, convey your concerns and unless they have a strong solution for that, ask for the liberty to walk out. Never take your mental peace for granted.
How to look for Mr. Right
A divorced desi website offers many matches whereas you can also look for one at desi matrimonial USA. Outline your expectations and search for intelligent matches who have proudly conveyed their nature over the desi matrimonial USA. Be open about what made you quit on your last partner because honesty is what keeps many lessons from recurring. Depending on your priorities you can share your expectations about their:Physique and looks. It would be hard to deny that looks do not matter when looking for a partner. Beauty is art and art is supposed to be admired.Earnings. When getting into a matrimonial, earnings do matter because looks don't pay bills.Religious views. If not confirmed at the right time, a religious difference can lead to many problems later on. Anyone who wants to get of bad relationship deserves a second chance in life.