Is Marriage a Good Social Support System?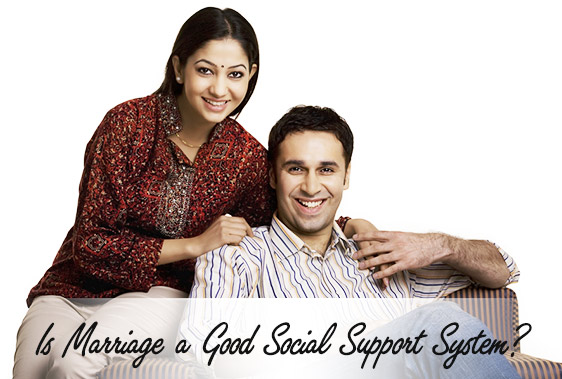 Those who believe that marriage is good social support system to live one's life.It is all about sharing your joys and sorrows with someone who looks after your best interest.

You come home, make yourself some coffee and lie down in your armchair. You, only you can decide whether that's loneliness or freedom. Marriage, an act of joining two compatible souls into a Muslim matrimonial USA offers is the best social support system a human can have. Getting exhausted from daily hustle bustle of a busy life, a man/woman has ought to have someone to retreat to at the end of the day. Marriage is the best way you can get yourself a support partner to help you in times of distress and share your joy in times of happiness.
We as humans are mostly extroverts, introverts being a small percentage of the humanity. Either way, an extrovert needs a constant companion to rant about their lives and an introvert needs someone to secretly open to. Getting into Muslim matrimonial USA guarantees you a human to hear everything you want to say and share your life with, since not everything should be kept to oneself and allow it to silently nibble at us from the inside.
As children, we have best friends and as we start growing up we start dropping people from our life and narrow it down to a few people in the end. When you're old and dusty, you will always have to narrow it down to one person in the end and that's where the need of a good matrimonial service is necessary. Someone who knows what you have been up to all your life. Someone who knows what makes you happy, what gets you going and what brings hope to you. Get married while you can because there's a lot more to come in life where you will possibly need someone to go through .You need all the support through marriage to live a better life.