How to find Love of your life and avoid common mistakes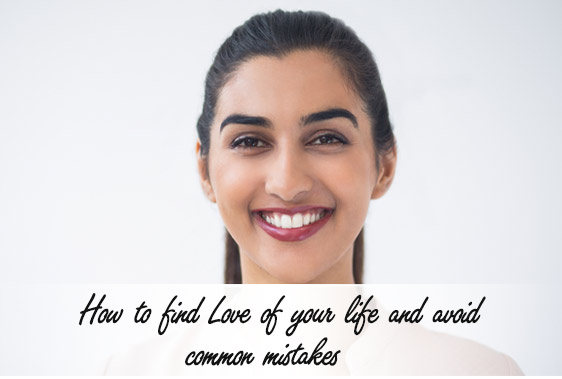 Online indian matrimonial sites can help significantly while searching for the love of your life.The process is simple and easy for those living in their home country or anywhere in the world. Just avoid few common mistakes, which a lot of people make while searching for love on matrimonial website
1.Unrealistic Expectations
Majority of the people who ever get into the experience of the online dating, they always come up with the annoying complaint that people do not come up like they are in their profiles. Sometimes the users mention them out to be down to earth and appear out to be the aggressive person they ever met. And this ends up with the no chemistry or the worst experience of the online dating. Meeting a completely different person opposite from the profile is much a common happened thing to take into account.
2. Chasing Your Dreams and Ideal
In an arranged marriage website pursuing your ideas and dreams is the biggest mistake you make. No one is ideal for anyone. It is just the false image you create away in your mindset up. When you have a perfect image in your mind, you start targeting eventually so many of the dating sites one after another, and you feel amazed by meeting so many of the different categories of the people. For example, if you want a tall, ideal man, you ever prefer dating a man who is older in age, but you still want the one who is tall. You should try to broaden your criteria in adding anyone who is willing to meet you up at least once. You never know, they might surprise you.
3.Staying Negative
Lastly, stop being negative all the time. One of the ordinary ways to turn off the prospects potential is all through by adding negative statements in your profile. You should just be paying focus on the positive. Online matrimonial websites can really help if you keep a positive attitude while searching for your life partner.