Good Health and Meditation Improves Relationships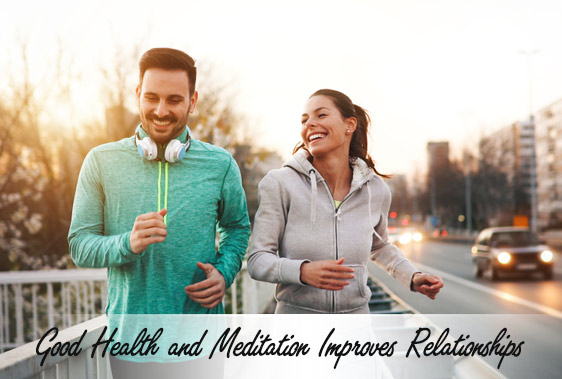 You might have known about the fact meditation helps to make your health and body fit. But at the same time do you know that good health and meditation improves your relationships as well.This is the tremendous benefit added by the side of reflection. It can develop your social skills and helps to have a good meaningful relationship. Get ready to know how it is possible!
Keeping you Grateful:
Any healthy person who is meditating for a good relationship will be finding its impact straightforward on the perspective. By helping you would be able to bring a regulation in your emotions and can help you add your ideas and thoughts with the positive attitude idea. This is one of the dominant signs of the long-term relationship as well. When you search your partner from matrimonial website, look for a person who takes care of body and mind.
Reduces your Stress:
One of the most significant benefits of the meditation in any arranged marriage relationship is that it will help you to reduce away your stress level as well. You will be finding yourself less with the mood bad swings and lack of attention. It will help you to avoid creating distance between your partners and add an atmosphere that is free from the negative impressions. Preserve your relationship now!
Keeping you Positive all the Time:
Meditation attaches your mind and soul with the positive nature. It will add your personality and image to be staying as more charismatic and much more pleasurable as well. It will also help you to get connected with other people easily. It makes you come across to be much more open, as well as approachable and it strengthens our feelings of connection to others Benefits
Make your Feelings of Connection Stronger: Last and most important of all is about adding your feelings with the sense of being stronger and powerful. It will train yourself to stay much more affectionate and passionate in your relationship towards the partner so that both of you can feel satisfied and contented for sure.
So these have been few main benefits to get from meditation in building your relation bonding stronger. Being healthy in mind and body builds good relationships.