How do you know if you're ready for commitment?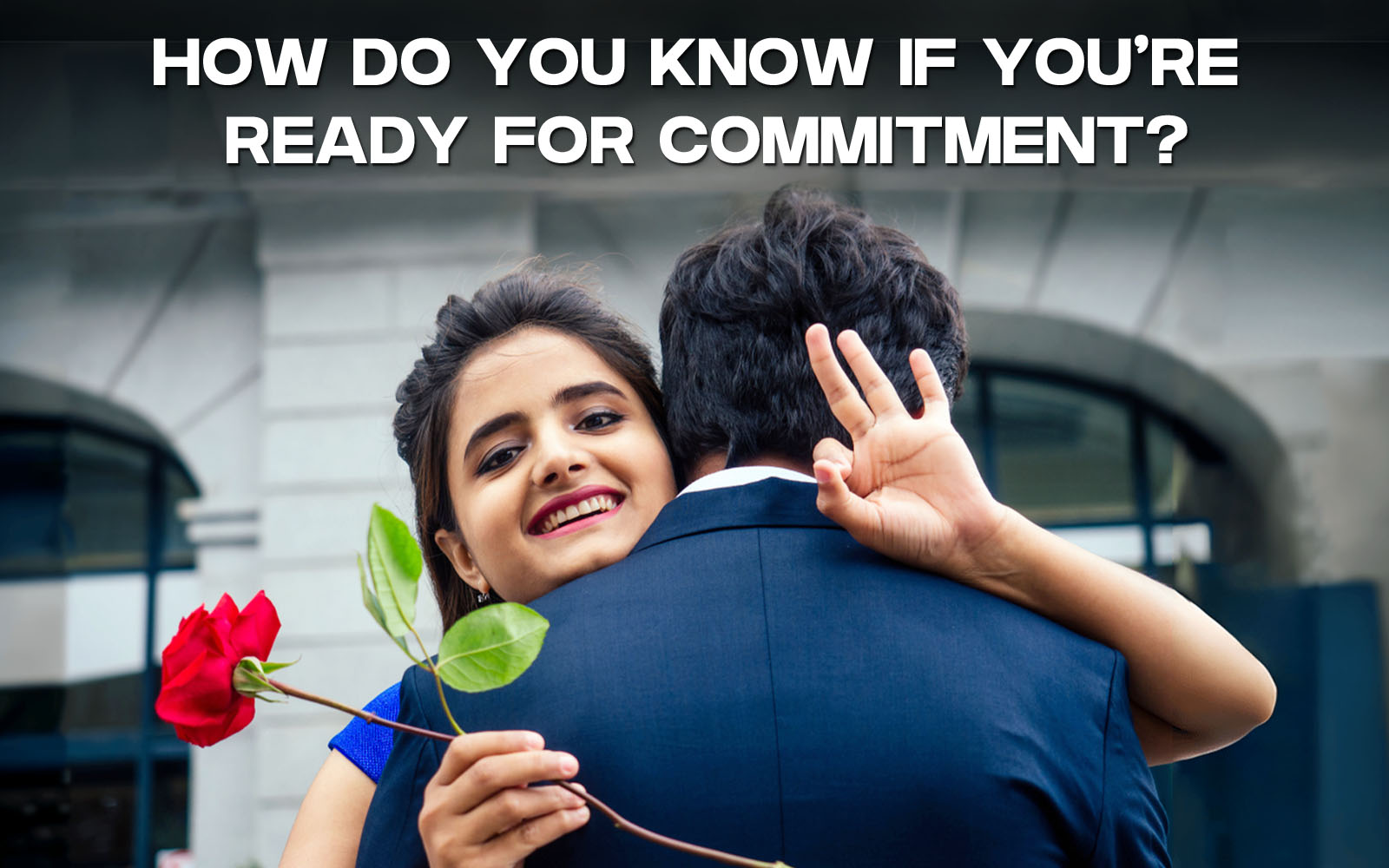 How do you know if you're ready for commitment? It's a question that most people ponder when they are looking for a serious long-term relationship. Commitment can not happen if it's one-sided. It takes two people to make a complete relationship. However, there are people who prefer to stay alone because they are happier that way but there are some people who want to fall in love and dream of having a family someday. For them, commitment can bring stability and deep lasting love in the long run. There are always signs that you are ready for a commitment but how do you spot them? Read on!
Not pushing them to change
We all have our flaws and imperfections make us beautiful. It's hard to accept someone who doesn't think or live like you but if your soulmate is a genuinely nice person, then looking beyond an individual's imperfections is worth it. Relationship expert Eileen Fisher told INSIDER that despite all of this, if a person still wants to see where things go with their partner then it means that he/she is ready for a long-term serious commitment.
Mending the broken heart
In every relationship whether it's with your spouse, parents, friends or etc, there are ups and down. You can only have peace in your heart if problems with your loved ones are solved rather than sweeping them under the rug. Even in a romantic relationship, you should thrive hard to mend something that is broken, show compassion and be empathetic towards your soulmate. If you are ready to take accountability and responsibility in your relationship, it means that you are ready for a long-term commitment.
Burning your vigorous checklist
We all make a checklist of our ideal partner before going into a relationship. However, it's important to remember that no one can live life exactly the way we want. We all are different human beings with strong and independent minds. It's essential to change the bad habits that cause disturbance in the surroundings but we can't force them to have likes and dislikes with respect to our taste. If you are ready to give them space and accept them for what they are, it means that you are ready for a long-term relationship.
Compromising and Cooperation
Every relationship needs sacrifices; both couples should sacrifice something in their lives and then meet halfway. However, it isn't difficult unless you are dating a selfish, irresponsible person. Being open and sharing your life doesn't mean that everything will be your way. Sometimes, you need to give up something to move forward in the relationship e.g going to a restaurant that your partner wants, even though you don't like that place. Compromising and cooperating with your soulmate means that you value his or her thoughts and want to make this relationship work. In the end, there are no losses but always a victory because a happy spouse leads to a happy house.
You are an independent soul
You can't be happy in a marriage or relationship if you do not have an independent identity or strong mind. It also means that you sort out your issues e.g if childhood traumas still haunt you and disrupt your relationship, then therapy is going nowhere. Take care of your emotional, physical, psychological and mental health. Take strong decisions and never let life ruin your inner peace. Remember, you can never be happy if you keep losing your inner demons. Be strong enough to love yourself and fight against whatever takes your mental peace and your partner's happiness away.
Willing to take risks
Commitment allows you to take risks in your life. Relationships lead you towards emotional attachment. It means that you are emotionally vulnerable and share things that no one knew about you before. It makes you put your heart on the line. This can be difficult but, with the right soulmate, it brings wonders, and strengthen the union. If you want to take the giant leap of faith in order to pursue a deeper connection with someone then it means you are ready for a romantic relationship.
Moving on from your ex
When the union between 2 souls break in the relationship, it feels like a divorce. Moving on from the person with whom you shared yourself physically and emotionally is hard. Many times it leads to depression. It's alright to take some time to get over this trauma but once you do, do not hung up on your previous unhealthy relationship. When you overcome this emotional trauma and want to start a new life with someone else, it means that the past won't bother you much.
If you are tired of searching for your future partner by socializing or going to different places but still want to have the union, then visit shadi.com and let the professional dedicated matchmaker help you with finding the right person.