Giving flowers creates happy feelings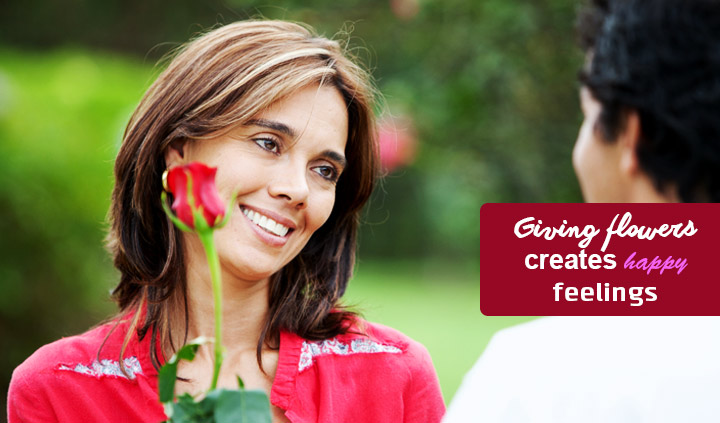 The act of giving flowers fosters happy feelings. Makes a good lasting impression on your date.Taking your significant other to a dinner and giving her flowers shows you are thoughtful. Being romantic at times takes the stress out of life. One of the simplest thing you can do is to give flowers to someone you care. Making a person smile close to your heart is a great feeling. Fresh flowers for birthdays, date, wedding anniversary, or any other occasion.
Flowers always make people better, happierand more helpful; they are sunshine,food and medicine for the soul.

– Luther Burbank
For an acquaintance or a coworker best choice would be carnations, sunflower, zinnia, poinsettia or bamboo arrangements.
List of flowers and meanings:
Carnation:Love for woman, admiration, and fascinationChrysanthemum:Cheerfulness, OptimismDaisy: Innocent loveOrchid: Love & Beauty

Forget-me-not: True love and hope

Honeysuckle: Devoted love

Red Rose: Romantic and happy love

Pink Rose: Love, gratitude and appreciation

Yellow Rose: Friendship

White Rose: Innocent Love

Sunflower: Good Wishes and Loyalty

Lily: Happiness

Poinsettia: Cheerful

Tulip: Caring & loving

Zinnia: Goodness and health
It's so true generating happy feelings make the world a better place. Flowers are just a way of expressing that feeling.