New Year and Being Single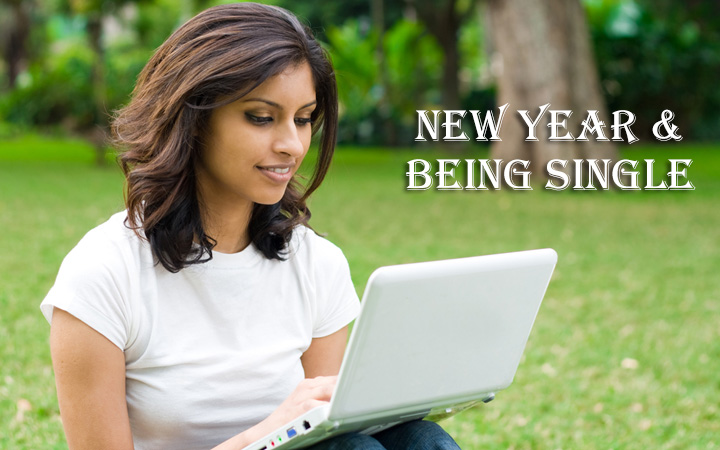 New year and being single is difficult and you may feel lonely. It is this time of the year when you want a close relationship with someone special.You think you'll never find love and are filled with dread thinking about being alone in the New Year. The pressure of being alone or single on New Year's Eve can be a difficult task, when you see everyone being with their families.The reality about your own loneliness strikes in and being alone may make you feel hopeless and discontent as married friends are busy. Maybe it is time to either change your perspective or register with an online matrimonial website to find your partner. To ward off your blues, here are tips to stay positive as the search for your perfect partner continues:
 Dress up properly. When you get dressed formally, you feel good about yourself. So dress your best and maybe even splurge for the New Year dress. Ring in the New Year looking good.
Make a resolution to be more social or develop new hobbies. This will connect you with people with similar interests. Additionally, it will be a chance to add new things to your life.
  Plan a trip over the New Year with your single friends so that you are away in a new city, enjoying the trip and having fun. Even if you don't have family, you will have friends to be with.
Go for a dinner with friends or watch a movie. Stay busy.
Gift yourself that reminds you of new beginnings and future possibilities.  Whether it is a new watch or a bracelet that has been on your mind, splurge and enjoy the feeling. Whatever you gift yourself, let it be special for you.
With the New Year, resolve your issues and register at shadi.com to ensure that you get a chance to find the perfect partner for life.