6 Signs – Guys Is She your Miss Right?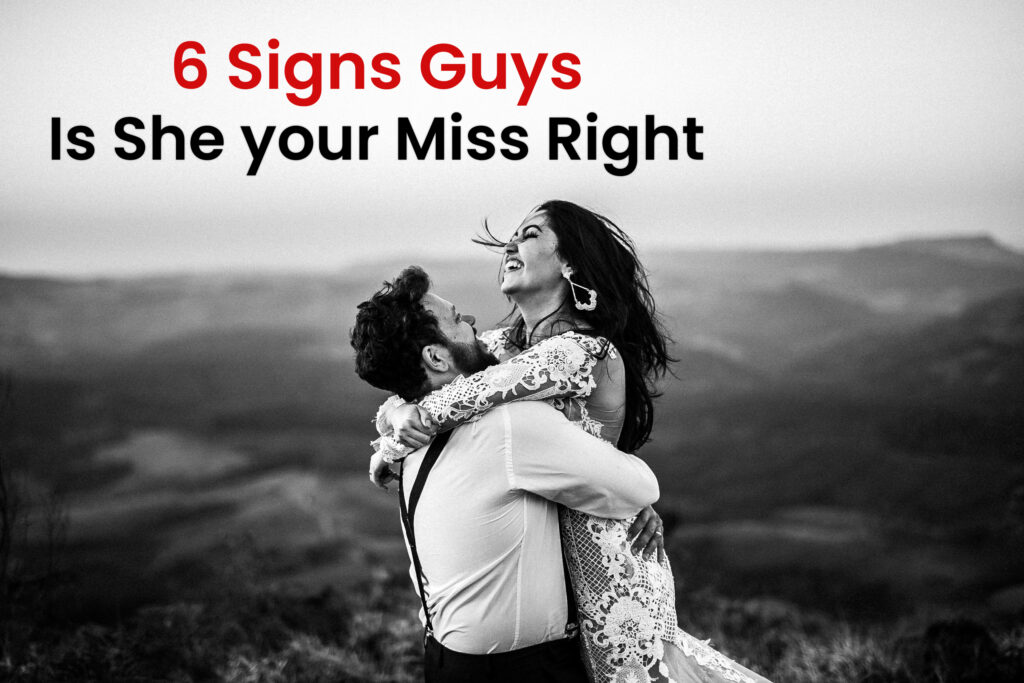 Once you start dating the girl of your dreams, the only question left to answer is: Is she your Miss right? Because the decision to settle down with someone is a big one and you don't want to get it wrong if she is the one. To make answering this question easier, we have compiled a list of 6 points that will ensure that she might be that special girl! Shadi
1. You feel good every time you think of or meet her.
If she is Miss Right, you will enjoy every second with her and always look forward to meeting with her. And every time you think of her, you feel a rush of emotions and positivity.
2. You can plan your future with her.
Having the same future plans is not what you should be looking for. But planning to grow together and aiming to have similar future plans can help you realize how much it means to you to spend your life with her.6 Signs – Guys Is She your Miss Right
3. She accepts you & does not change you.
This is an important aspect of any relationship. If your girlfriend loves you for who you are and accepts all your qualities without trying to change them according to her preferences, then she is the one for you!
4. She is comfortable with your family & friends
Certainly, introducing your friend's group can be a nerve-racking adventure. However, she would try her best to be conversational with your friends and family and fit in easily if she feels comfortable with you. This will make it an easy job to feel comfortable with your friends and family too.
5. You both make equal compromises for each other
While you want to do things for her and make her happy, she should do the same for you. Relationships are a two-way thing. One person might do more sometimes, but at the end of the day, there should be equal effort on both sides. This is the only way you can be compatible, supportive and maintain a long-lasting, loving relationship.
6. You want to tell her all your good and bad news
Is your girlfriend also your best friend? Do you want to share everything with her? Because if that's the case, then your relationship is mostly happy and comfortable. Friendship is the key to happiness and if you want her to be your listener in all situations and she wants the same, then goes for her.  A good friend is a great life partner.
But, if you are still looking for your Miss Right, then sign up on an online website where you can find your loving soulmate and best friend. Happy dating!6 Signs – Guys Is She your Miss Right