7 Signs – Ladies, He's the One to Marry!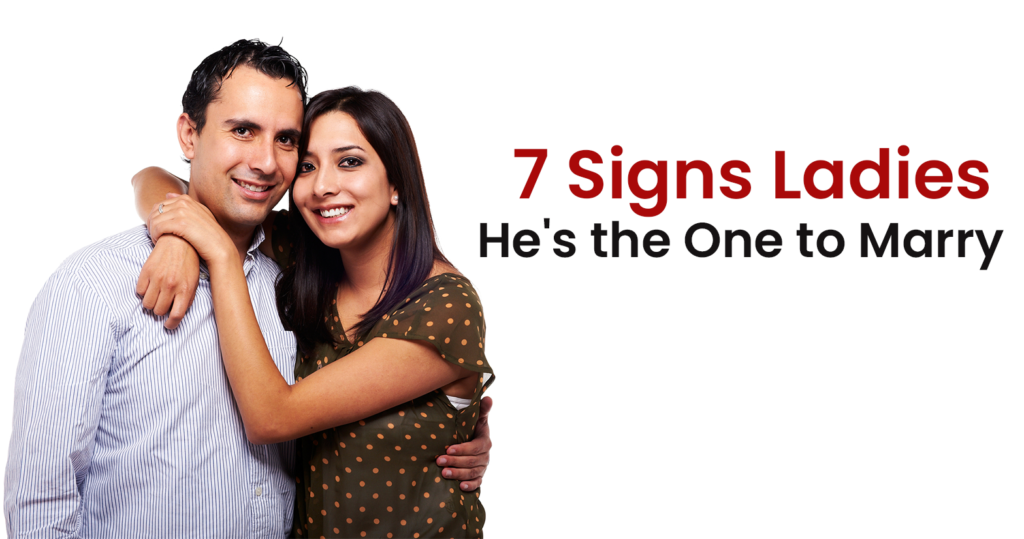 Ladies, you can never know which guy is marriage material until you spend a considerable amount of time with him. But there's always a long list of cues that can create an ever-lasting impression of him. And you can certainly tell from these cues if he's the one to marry! So compiled here is a list of a short but meaningful checklist of the man you should marry. Shaadi
1. He has potential to grow and is a hard worker.
He does not have to be a heart surgeon or CEO of a company. But someone with a sound career and good potential for growth. Your husband-to-be should be career-oriented and work hard to achieve his goals. This is important for a long-lasting, loving marriage.
2. He goes out of his way to make you happy.
If he goes the extra mile for you, then he's definitely the one for you! He tries his best to keep you happy and make sure your day goes well. And you want to do the same for him.
3.  He cares about your day.
Does he send good morning texts? Does he ask you how your day went? If he ensures that you are having a good day, then he cares about you. And that should be a deciding factor when looking for your soulmate.
4. He plans his future with you.
A man who makes future plans with you and includes you in them wants to marry you. And if you cannot imagine making plans without him, then you have your answer. Wanting to spend your lives together is a big step. And one that not many couples want to take. 7 Signs -Ladies He's the One to Marry
5. He is an honest and kind person.
These are some basic qualities you should look for in a man. Generally, these include him being truthful and open with you. More importantly, if he has a kind and gentle nature, what more could you possibly want?
6. He improves himself for you.
Does he have a bad habit you hate? Have you talked to him about it? If you have and rather than justifying it, he is working on it, marry him! A man who wants to improve himself for you is a rare find, ladies.
7. He stands up for what he believes in.
Ladies, everyone has opinions but very few people practice what they preach and even fewer advocate their beliefs. Any man who has the confidence to stand up for what he believes in is someone you should spend your life with. He will always be there for you and to back you up.
Do you check all 7 signs that he's your perfect match? if not, then scroll through an online dating website and begin your search today. Happy dating! 7 Signs -Ladies He's the One to Marry