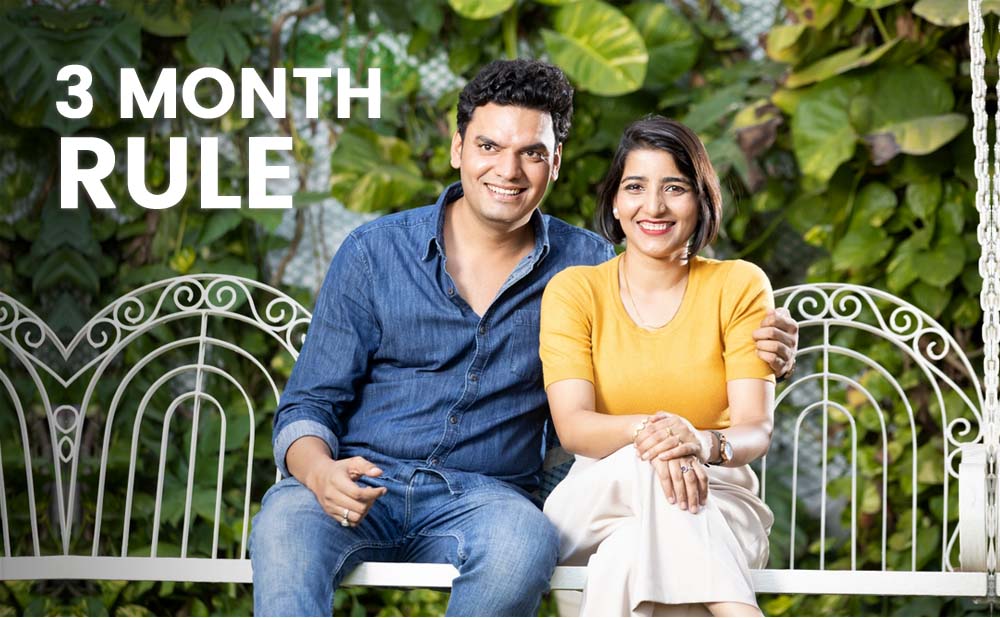 Are you tired of meeting new people while dating? Do you want to go for a serious relationship while settling down? If you are one of those people then the 3-month rule, also known as 90 days rule is designed for you. The essential component of this rule is to identify and rectify the mistakes of your previous relationship so that they do not create problems with your future soulmate.
What is the 30-day rule?
The idea behind the 90-day dating rule is to be able to talk over 'red flags' calmly and respectfully. In this phase, you give each other time and observe personality and habit. You also should not become defensive or offensive when your negative aspect of personality is discussed.  It's important to have an open conversation concerning flaws in a caring manner. This leads to the growth of the relationship from the initial stages.
60-day rule to 90th-day rule
If the first 30 days are successful, then the next phase is to extend it to 60 days and then 90 days. Many people show their neurotic traits before reaching to 90th day, it's better to end things off. However, if the person you are dating is nice then it's important to discuss the old issues and how these issues can be resolved. With time, if both parties agree to move forward with the relationship you have achieved a solid foundation of the 3-month rule.
Why does 3-month rule matter
A lot of people carry the trauma of their exes and past relationship. This can heavily impact you and your future partner. If a person is committed to move on, then he/she needs to go through the healing process of body mind, and soul. Having the space to grieve and process the past relationship can also give you the perspective you need to make healthy, empowering, and affirming decisions. During this period, you also get a hint if the person you are dating shows compatibility or not.
Can I observe red flags in 90 days rule
3 months is a long time to study another person. It's important to observe the person before making your relationship official. You can easily identify the red flags if you have unbiased feelings toward him/her. Here are a few red flags that you can detect within 3 months of courtship
Not responding via texts/ calls
Gaslighting (outright lying, manipulation of reality)
Victimization
Arrogance
Different moral and ethics
Not coming on dates when invited
Not ready to accept mistakes
Not apologetic
Isn't interested to know about your likes or dislikes
Emotionally Unavailable.
Jealous and trust issues
It's important to know what you prioritize in the relationship. To learn more about happy relationships or marriages, visit shaadi.com.