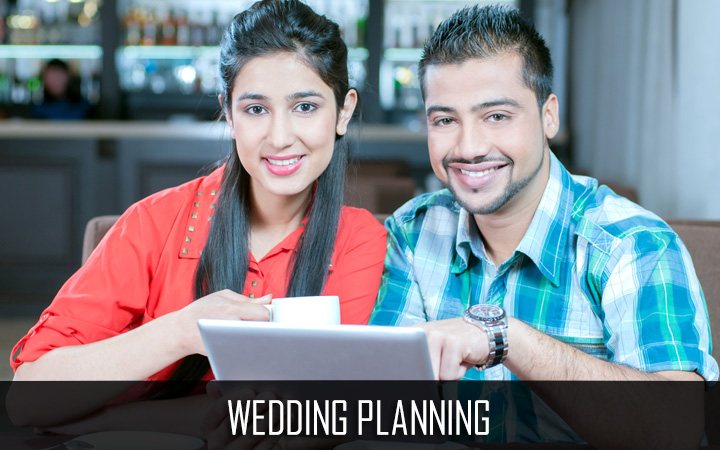 Wedding planning is the most exciting time for the engaged couple about to get married. There are lots of things which you need to plan for. It may seem like a huge task preparing for the wedding but if you plan ahead the task will be less daunting.
Budget:The most important thing is the budget for the wedding. Couples need to sit down and come to an agreement about the wedding budget. It would mean coming with a number which includes your parent's contribution and personal contributions. It's is best to be realistic and stick to the budget.
Keep a notebook:Keep a notebook or folder to list all the things which will needed for the wedding preparations. Browse the net get ideas from Facebook, Pinterest and Tumblr. Note down everything, from bridal wear down to venues and catering in your notebook or folder.
Guest Invitations:Make a list of people whom you want to invite to the wedding ceremonies and reception. Best way, to figure out the number of guests is to send early invitations with RSVPs or save the dates. This way guests will have time to respond to your invitation.
Marriage Reception Venue:Based on your budget book the venue for the reception. If you want different locations for mendhi/sangeet plan ahead and consider convenient places. Taking into account day of the week and family member's schedules from both the sides. It is advisable, to book the venues months ahead of wedding day to avoid disappointments of not getting your favorite location.
Other things on your list:
Wedding Dress
Jewelry for the bride
Wedding rings
Hair and makeup appointments
Appointment with officiating person conducting the marriage ceremony
Marriage license
Caterers
Wedding cake
Florists- Photographers
Limo service or other transport service
Honeymoon destination
Research well in advance on wedding venues, caterers, photographers, and honeymoon destinations. Your wedding day should be a memorable day and by planning ahead, it should be a perfect enjoyable day. Don't get stressed out, take some time out for yourself to stay calm and fresh for the most important day of your life.