What To Ask When Relationship Starts To Get Serious?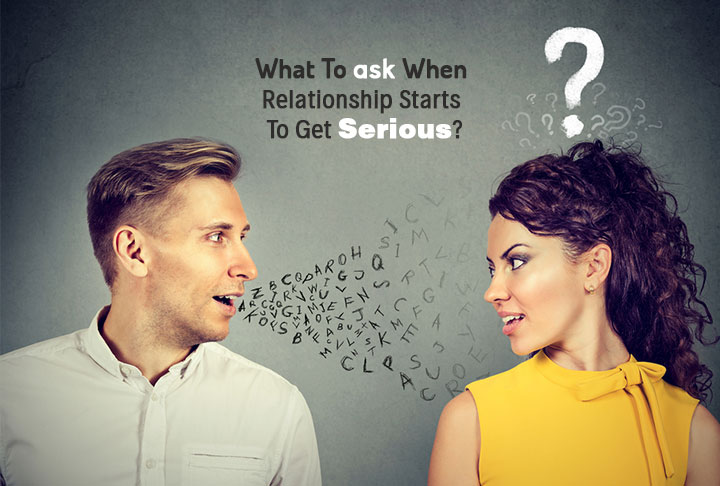 Are you planning to propose or are you expecting to take the relationship to the next level? Before you do that, think long and hard. Do you know what to ask when the relationship starts to get serious? We have listed a couple of quick questions to discuss with your significant other before you intend getting married. Everything is love and roses early on in the relationship but once you are on a long term committed relationship, you might find that compatibility is low. That is why it is essential to cover your bases before you commit.

What is your vision of future for us? It is good to be upfront and discuss this so that you are on the same page. It is essential so that your future goals and future vision does not create disharmony. So discuss it all.

How do you handle conflict, anger and jealousy if you are upset? Ask yourself and your partner as that there are mature ways to deal with it. Everyone is different and that is why they have different ways of dealing with anger. It is important to know about it before you take it further. Additionally, build trust and honesty in your relationship.

Spending habits and Religious beliefs: These are key aspects of a good relationship. Most of the conflict and tensions hinge either on money or religious affiliations. It is important to be clear on both aspects about each other so that you don't differ on these aspects later on.

Relationship with parents and siblings, children in future: Discuss this key aspect. Some families stay connected more than others. That should not be an issue of conflict amongst you as a couple. How do you plan on bringing up your children or do you even want to have kids? Everyone has a different opinion. SO think and talk about it.

What makes you loved and happy? Stay connected emotionally and physically to have a happy marriage or committed relationship. Talk about your personal needs so you can relate better.