Online matrimonial profile and mistakes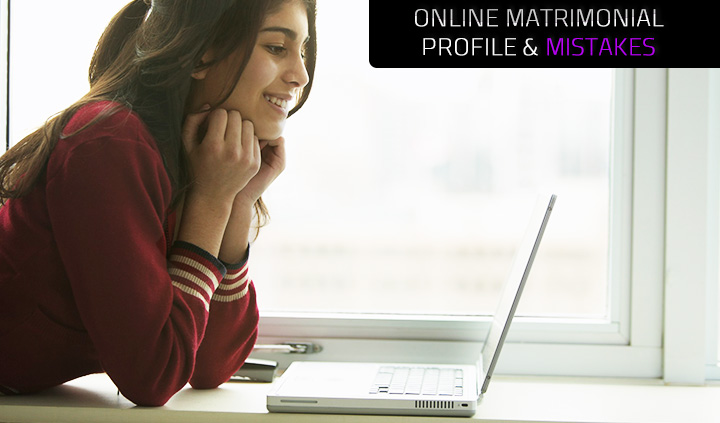 With most people staying online, dating has undergone a sea change. Now online dating and matrimony is the quickest way of meeting new people and starting new relationships. But while some people are experts, others lag behind. Here is a list of major online bloopers that people make at online matrimonial websites:
1: Not posting your profile photo:
This is one of the biggest mistakes that people make. If you are looking for a bride or groom online, you certainly want to see their profile picture. You won't find many people showing interest if there is no photo. So ensure that you post a current photo that clearly shows you.
2: Writing negative profile blurb:
Don't write negative profile information as it doesn't give a positive feeling about you to someone who doesn't know you. Feeling lonely and negative will not attract anyone. You need to have positive sounding profile information. And don't leave vital info out. Ensure that you have full profile info as per the categories.
3: Be true about yourself:
Don't tell stories about your age, looks and accomplishments. Just be honest and true to what you do and what you are looking for. Don't try to be over flirtatious or you'll just get the wrong type of people interested in your profile. Don't write jokes, catchy one-liners and quotes. People are looking to get married, so stay on track with your profile write-up.
4: Write concise:
 Don't be long-winded. Just write as crisp and concise as you can so that the person looking at your profile gets all the information without reading too much. Keep the paragraphs short. And when you show interest in another profile, keep it interesting and short.