My dating resolutions for year 2016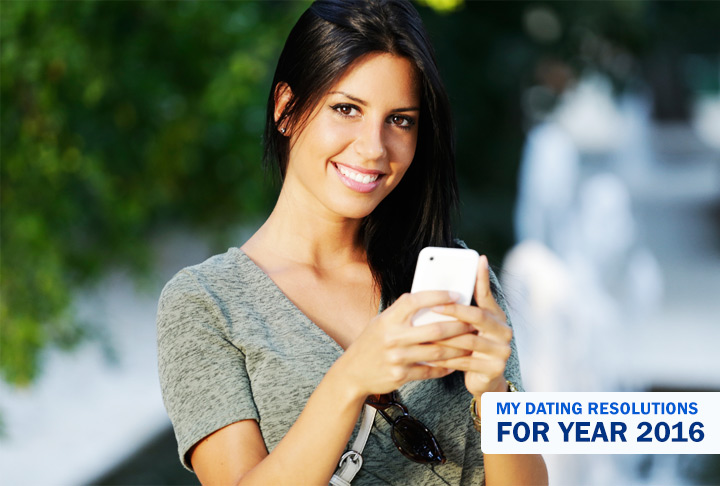 Dating resolutions for 2016 sounds wonderful. If only you can put things in action.It seems you are single but ready to mingle, but don't know where to start. This is a dilemma faced by innumerable men and women all over the world. If you don't know where to start, we' suggest that you make a list of 'my dating resolutions for year 2016' and consider the following aspects:
Be proactive: You need to know that your potential love is not going to visit you while you sit at home. You need to be proactive to find the best one, because if you think all the good ones are taken', it is because they were around other people.

Utilize online dating: If you live a busy life, it is very essential to log onto and register at a reputed online dating website. That will ensure that you meet the right people after filtering as per your preference.  It will help you get more social after work without moving out of your office and connect with the right crowd.

Put effort into the online profile: Your virtual profile is your representation to the world. That is why writing concise, grammatically-correct English, along with posting a photograph in your profile is essential.

Work on your physique: Whether you are a man or a woman, it is important to give attention to your body and groom yourself. No one wants to go out on a date with someone who looks as if they live in mess. If you are obese, lose weight. It will not only build your body but helps you stay healthy as well.

Groom your personality: You might need to become more social, learn how to approach people you are interested in. If you are an introvert, this is ever so important. Try working on your flaws so that you can groom your personality and become more confident.