Moving on with Life after Divorce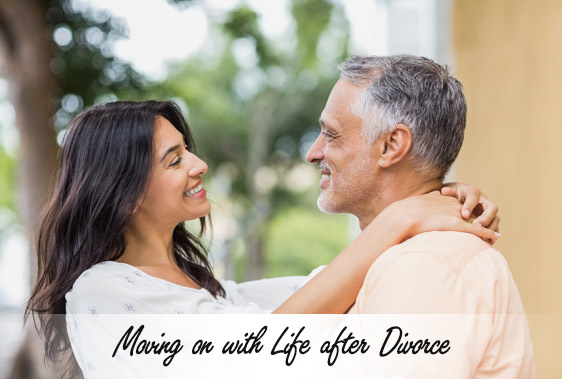 Divorce comes with a lot of emotional baggage.You have dealt with trauma and stress in your life.It is time now to put things in proper perspective.Start slowly, there is absolutely no reason to rush into new relationships. Keep an open mind and focus what you want from your life partner. Forgive yourself and hope to do better this time. Moving on with life after divorce is possible in the near future.

After divorce,it is important to look at the right places. Don't fall under pressure of blind dates or be coaxed by friends and family to go out on dates soon after the divorce. Take your time, cultivate some hobbies and enjoy being on your own. That is the only way to ensure that you meet new people and maybe better things are in store for you.US matrimonial website can help you to move on with life and find a new relationship
Maintaining relationship with ex:
If you have kids it is best to have a cordial relationship with your ex spouse. This would be the best scenario for the whole family. Learn to forgive and move on with life with a positive attitude.
Plan for a new future:
Though you never thought of a divorce, face the reality and plan financially, for yourself and for the children. Look at the options you have in term of house, career and bank accounts. Do whatever you need to do but take a step towards a new future. Divorce will just be a chapter in your life.
Support system:
Take help from your family and friends. Even just talking about it all can make your feel better. Create support system that would love to help you with emotional support, inspire you and help you take the right decisions in life.Join US hindu matrimonial site and search for the right life partner.