How to Make a Long Distance Relationship Work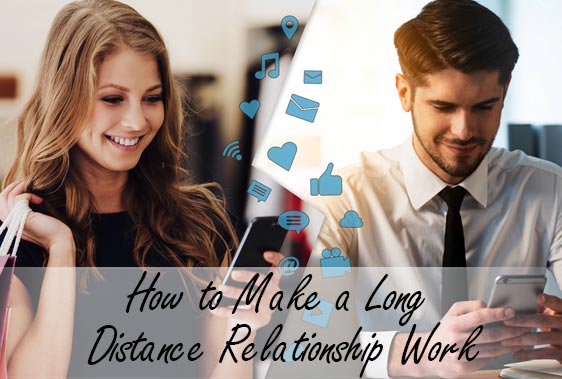 I may be millions of miles away from my loved one, but I must admit that I feel in love and happy. Whenever we video chat, our giggles are exactly like those of a couple straight from their Shadi matrimony. Figuring out long-distance relationships is not a walk in the park. It means that we live in totally different parts of the world.
Any long-distance relationship may thrive with these expert relationship tips.
Make talking with each other a priority
Rearranging schedules and creating time to talk can take real effort if there is a time difference involved or things are too busy. You should make creating time to talk to your partner a priority.
Avoid excessive communication
Experts agree that being overly possessive and sticky is poisonous. A lot of couples think that to compensate for time apart, they ought to communicate 12 hours a day. This might make things worse though. The love slowly gets tiring.It's really all about the teasing at the called for moments and pushing the right buttons. Shadi matrimonials
Have some ground rules for managing expectations
It is good to have clear expectations of each other. To ensure that none of you do things that might come as a surprise to the partner, set some ground rules.make a long-distance relationship work
For example, how committed are you to each other? Are you exclusive?
Be honest with your partner
Discuss your feelings about anything. Whether it's insecurity, apathy, fear, jealousy, and so on. Some things that you keep hidden from your partner, will only eat into you, or even get revealed later. Instead of dealing with things all by yourself, try talking honestly and openly about them with your partner. Your partner will offer great support and all the help you need. Learn to disclose problems before they get worse.
Do stuff together
How about watching a documentary simultaneously? You could also play an online game together. Video call as you take walks outside. Sing to each other on Skype. The secret is finding spontaneous and creative stuff to cheer all of you up.USA Singles matrimony
Stay positive
Positive vibes and energy are what keeps a long-distance relationships going. You may at times feel lonely but something to help you stay positive is being thankful. Be grateful that you have someone who loves you back as you love them and be thankful that both of you are safe and healthy. make a long-distance relationship work