Important Tips For Wedding Planning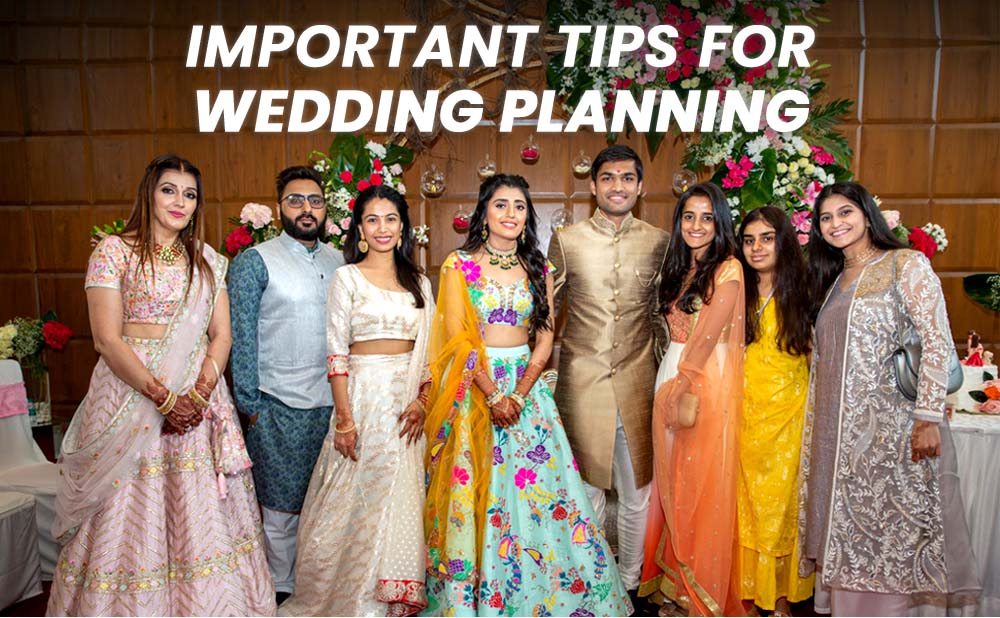 We all need to learn various important tips for wedding planning especially when we tie the knot with our soulmate. Everyone dreams to have a perfect memorable wedding that includes, marriage avenue, dress, guest list, food, etc. It's important to have a wedding planning checklist so that your favourite day can become a perfect wedding day.Shaadi
Set your budget from the beginning
This should be always prioritized. You can't plan a wedding without looking into the budget. Set the budget for everything and then plan your dream wedding. After that, you can decide on the venue, guest list, wedding dress and etc.
Date and guest list
After saving and setting your budget, it's essential to decide your wedding day and date so that you can pre-order your wedding dress and book your favourite marriage avenue months before. After that, you can start making a list of your favourite guests that you want to be part of your wedding.
Do what's important to you

Many times people become overwhelmed and stressed while planning their wedding because they want to do everything that is trending on their social media regarding the matrimonial ceremony. Yes, you can take inspiration from Pinterest or other social apps, but do what you love. You should make yourself happy rather than doing what society expects from you. If you want to wear a black dress to your wedding, then go ahead because it's your day. Have a wedding that reflects your vision.
Marriage venue
The venue site should be a mutual decision between you and your fiance.  Search for the place that you love e.g many people prefer outdoor weddings rather than indoors.  Do go for the places that complete your checklist e.g does the place has a bridal room, can it afford all your guests, how is the food quality, is the customer service worth it, can they decorate the place the way you want and etc.
Dress
Many brides dream to wear their favourite dress. For a lot of people, a wedding is boring without a beautiful bridal dress. It's important to decide on the dress from the beginning and buy it within your budget. You can wear your favourite colour, it doesn't have to be white. Since this is your day, so you have every right to listen to your own voice.
Catering
Catering is an important aspect of any wedding. It is important to consider the number of people attending, as well as tables and seating arrangements. Decide if an open bar or cocktail hour should be part of the event. If there is an open bar, make sure to arrange glassware and liquor accordingly.

Vows
Marriage is nothing without vows. It's essential to express your love to the guy with whom you are getting married. Some people do it verbally while others mention it in their marriage contract. The Union of two souls is always heart-touching. You can plan your matrimonial ceremony the way you and your better half want.