How To Deal With A Breakup And What Steps You Can Take To Rebound Back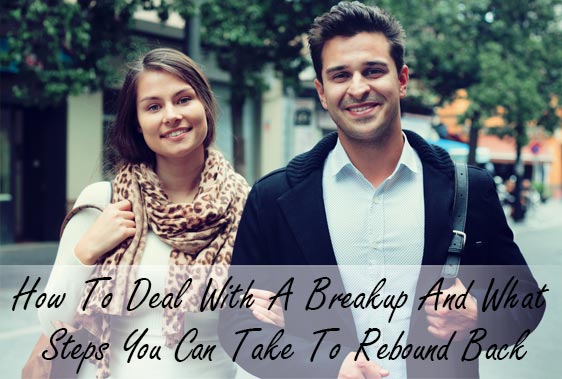 One of the most difficult things in life to face is dealing with a breakup that comes with your relationship ending. And, one of the issues that we bring out in our Muslim, Sikh, and Hindu matrimonial USA and Canada service is that relationships endings and breakups can happen.When it does, the effects can be devastating because you are going to have a hard time not thinking about your ex, you will be crying more, and you will be depressed.

However, the good news is, that you can rebound after your relationship with your ex comes to an end. Let's look at the 3 steps to take in order to heal from a painful breakup so you can rebound back:
Embrace Being Single Again – The worst thing you can possibly do after breaking up with your ex is looking for someone else to date immediately. What we want to bring out in our matrimonial website for Muslims, Sikhs, and Hindus is that it is important that the only person who you start dating again after a break up is yourself. That is right. Spend time with yourself and date yourself again. Go to a coffee shop and relax, or go to the park and meditate. This is the only way you can heal after a breakup.
Do Not Party Your Woes Away – You may be tempted to go and party and drink or eat your sorrows away. However, that will only make things worse because that prevents you from allowing your emotions after the ending of your relationship to work its way through. Instead of partying your sadness away, go and talk to a trusted friend or even a therapist if you must to help you sort through your feelings. And, whatever you do, never isolate yourself either as you can easily fall into a depression.
Be Honest – Are you truly ready to start dating again? Are you really over your ex? If you can answer these questions honestly, then you are making progress. Even if the answer is no to either, you are acknowledging that you are still attempting to heal from the painful breakup.
Breaking up is hard, but as we want to bring out in our Shadi matrimonial website that failed relationships do happen, and you will be upset for a while. However, eventually, you will heal from it and you will be able to truly move on and find another potential mate when you are truly ready.