6 Secrets Of A Happily Forever After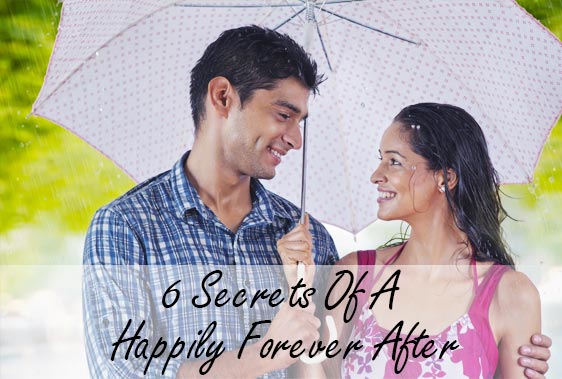 You are looking for a life partner or a companion. Whether you are going through our Shadi websites in the USA or our matrimonial service in Canada.Shadi matrimonials
You are ready to become serious with settling down for good. Marriage is a huge step. And it is quite transforming. So here are 6 secrets to a happily ever after marriage.
Be Your Mate's Best Friend
If you can think of your spouse as your best friend and not just a partner, you will have a different perspective of marriage. This means that you will be more likely to handle any issues that you have with your partner. With a lot more patience as you do with your best friend.
Spend Money In Similar Ways
If you and your partner are on the same page with how you spend money, then you will not have any financial disagreements. This is a crucial if you want to maintain a strong and happy marriage.
Share Household Chores Equally
The one thing everyone on our matrimonial website whether from USA or Canada are looking for is a commitment to life. That means they will not be committed to just marriage. But they will be committed to doing their fair share of household chores equally. This way, no one's keeping score. And no resentments are being built up due to one having to do more of the work than others. The same goes for child-rearing.
Have Married Friends
If your friends are married, then you will be more likely to stay married due to your friends having a positive influence on you. That does not mean to not befriend those who are divorced but don't allow them to influence you and it is better to spend more time with your married friends than your single or divorced friends.6 secrets of a happily forever after
Keep The Intimacy Alive
This part of the marriage is extremely important. If you do not spend at least once a week being intimate with your mate, then you will start to see your spouse as a roommate. Not a partner for life. Look into ways to spice it up if you must, but stay intimate with your mate forever.
Be Appreciative Of Your Mate
You don't need to shower your mate with gifts all the time, but you need to acknowledge that you appreciate what they have done by thanking them for it. The same goes for your mate! Otherwise, you will feel like you are being taken for granted and vise versa which will lead to resentments which is a relationship killer.
Whether you are in the USA and are on our matrimonial Site or if you are in Canada and looking into using our matrimonial service, you will want to know what to takes to keep a marriage alive, healthy, and happy. These 6 methods will make that happen if you utilize them.6 secrets of a happily forever after USA Shadi matchmaking