The Secret to a Long and Happy Relationship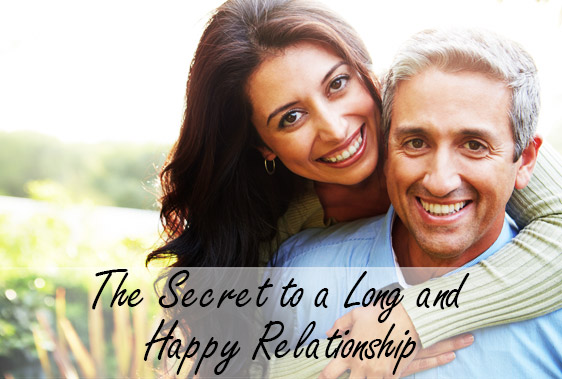 When it comes to settling down with a partner, chances are you want your relationship to be two things. Long and happy. But if you've gone through several bad breakups and short-lived relationships, it'll be hard convincing you. You might be wondering what the difference is between a happily married couple who has lasted decades, and yourself. Shadi matrimonials

A matrimonial site like Shadi.com can take some of the guesswork out of relationships. And it is the key to opening up long-lived opportunities. But the real secret to a long, happy relationship is something you've heard over and over again: communication.
Why You Should Communicate
Even the most intelligent partner cannot always guess how you are feeling. If they do something that drives you crazy (or vice versa), communicating can help them change their behavior. This concept applies to every kind of bad habit, from recklessly spending money to being rude.
How Communication Helps
Communication allows you to share and express your hopes, wishes, and dreams. It helps you develop beyond a romantic relationship, fostering a sense of partnership and teamwork. Shadi online matrimonial site
Communication can also help people feel loved — for example, telling your partner how much you appreciate them or love them can make them have a better attitude towards you.
Finally, communication can help you solve problems. When a dispute or argument arises, instead of allowing anger to slowly build up until it destroys the relationship, communication can provide an outlet for it. That way, anger, bitterness, and regret don't get a chance to undermine the strength of your relationship.
Other Secrets
Communication is the most important secret to a happy and long-lasting relationship, but it isn't the only one. Having a shared background, shared interests, similar expectations and goals, and similar educational levels also speaks to potential long-lasting relationship success.
Why? Because similar people have more ground to connect over. Chances are good that you can bond over experiences concerning family, friends, school, and more. You'll also want a partner you can respect and admire, whether it's emotionally or professionally. Arranged marriages site
What Isn't Important?
Looks and sexual attraction may fade with age, and money comes and goes. Basing your relationship off of these two things is attractive to begin with, but if there isn't any underlying compatibility or communication, you will end up with a shallow relationship that may not last.
Also, first impressions aren't everything. If you want to give yourself a chance for creating a prosperous relationship, give yourself a chance to develop feelings for your partner.
Shadi.com is the largest, most effective Indian marriage site that also helps you connect with USA singles. Take the guesswork out of relationships by pairing with someone who shares your experiences — so you can communicate and build a long, happy relationship together.