5 Signs You Want A Romantic Relationship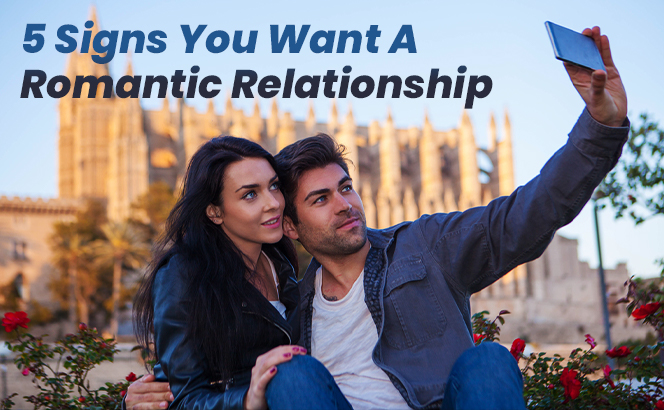 We all want a happy and healthy relationship. For some people, it can a relationship of convenience and for some, romance is crucial. But how can you tell what you want from a relationship? The line separating the two is very fine. So, here are 5 signs you want a romantic relationship!
You want a Prince Charming
Prince Charming holds the door open and pulls the chair for you. He holds your purse and helps you pick out dresses. In fact, he is both your best friend and the perfect boyfriend. And you want the entire fairytale. But remember to be realistic in your expectations while also never settling for less!Shaadi
You want to go on cozy dates
Certainly, movies and dinner dates are the norms. But you are looking for some creativity and the 'special' factor in your dates. You want to binge-watch Netflix, go on picnic dates, or watch the sunset together. But you also want the dinner and coffee dates after cycling at sunrise. If you hope for all this and more with your partner, you are definitely looking for romance.
You feel on top of the world
Does your partner make you feel extra special? Do you want them to ensure your happiness and your comfort every step of the way? Wanting your partner to make you feel on top of the world is another way to yearn for romance in a relationship. And you want your significant other to make you feel validated, reassured, and heard. While that is the bare minimum, some people go the extra mile to do things for you. And that is both romantic and special. Shadi online
You want unlimited compromises
An unrealistic want but one that romance fans always hope for. You might want your partner to do everything your way while sacrificing their own needs. However, remember that any relationship goes both ways. If you want compromises, you should make some in return.
Thoughtfulness
Last but not the least, you want your partner to put some thought and effort into dates, presents or even the little things. You want to do small, meaningful things for each other as a show of love. Never forget that it is the little things that matter.
If you checked yes to the '5 signs you want a romantic relationship' checklist, you might want to sign up on Shadi.com and find love on this top-rated matchmaking website.