Why Stay Lonely and Alone in Life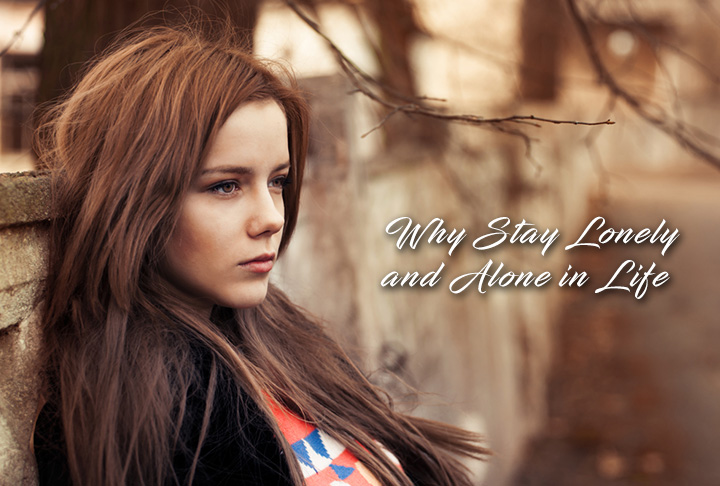 When you have a chance at fining love and companionship, why stay lonely and alone in life? Unless you have your own reasons and prefer living alone, there are plenty of men and women out there that want love and relationship. Thus, if you are living alone, and wondering why stay lonely and alone in life, the fact is that you don't have to! Here are ways to stay connected and social, to end the loneliness:
 Have a strong circle of friends: Just because you stay alone does not mean you have to be lonely. Have a circle of friends that you can hang out with and talk to often. Say hello to your neighbors and participate in community activities.
 Have a routine: It is important to do things that you like. Just because you are alone and single doesn't mean life has to pause.  Go on and enjoy a routine.
Keep a pet: Having a pet fosters companionship and gives you a focus in life.  The furry pets become an important part of your life and keep stress at bay.
Have a purpose: Though when you are young and stay alone, you have work and friends that leaves you with little time to contemplate. However, with advancing age, it is important to have a purpose to stay mentally and physically active.
Additionally, if you keep wondering, why Stay Lonely and Alone in Life, register at a matrimonial website or an online dating platform. You never know but your soulmate might be just a click away. Additionally, there are matchmakers that would help you professionally to find a partner and ensure that you have a meaningful relationship or marriage. You don't have to always be lonely and alone in life especially when you have a chance at strong and loving relationships.