Single On Valentine's Day?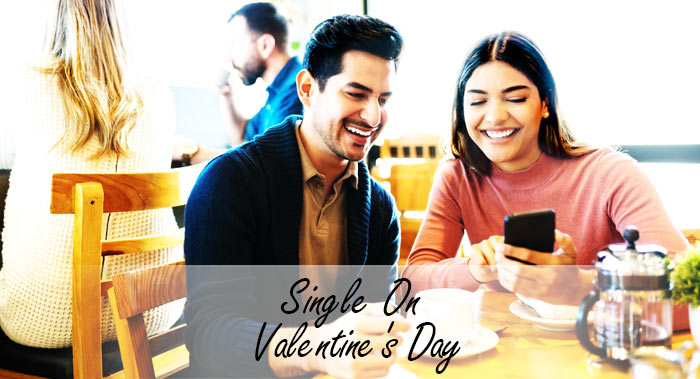 Don't worry! We've got the perfect solution for you. Love is in the air at this time of the year and being single on Valentine's day. Sure, it is natural to feel low spirited with all the commercial hype of love season if you are single. You can start by meeting someone new. So sign up on Shadi.com. Kick start a new relationship in the month of February 2020. If you happen to have your eye on someone this is the best time to send them a warm cute email, or card. The cogitation of new romance will bring a smile to your face and brighten your day. Visit the Shadi matrimonial and step into the perfect relationship.
Why get into a relationship?
Our lives are always better when we have our special someone's. Don't we? A person to fall back on, a partner, a 24×7 friend, and a soulmate for life, the perfect recipe for a great relationship. For a fact, the relationships in our lives have a significant impact on our way of life. If you have been stumbling into the thought of getting married or settling down, visit Shadi online matrimonial sites and choose your better half for a promising future. You can select through hundreds of profiles and set up your preferences and choices on the site, suggested people based on your profile too. This Valentine's day, don't miss out on finding your better half. Step out, create your profile visibility, and step onto a new horizon in your life.
Are you missing out?
How many times do we hear people and relatives talking about settling down? Put an end to all those banters by finding your soulmate on Best Indian Matrimony. You have the option of selecting your preferences and finding a partner that will hold your hand for the rest of your lives. You will have someone ready to listen to your talks, a person who cares for you, supports you through all walks of life.
A genuine relationship brings more meaning to your lives. We realize how selfless we are and explore our caring side. A marriage is a blessing from above. Similarly, our partners are our lifetime buddies. They are always together through the ups and downs that life throws on them. A beautiful relationship is truly a sight to behold.
Life is always fun with the correct life partner. If you would like to go the traditional route, visit the arranged marriage site for multiple options. You can select your choice and set your preferences. Additionally, you will be getting matches as per your needs. Can it get any better? Enjoy the flutter in your stomach the first time you meet your partner in person.
Feel the love all over again. Relive your moments with your special someone. This Valentine's Day, find your partner with whom you would love to spend your entire lives together. Visit the USA Singles Matchmaking site to go through the various profiles of individuals. You can apply filters and browse as per your choice. What are you waiting for? While others are preparing to spend time with your loved ones, you can use it to find your soulmate sent from heaven. Single On Valentine's Day