Five Mistakes to Avoid in a New Relationship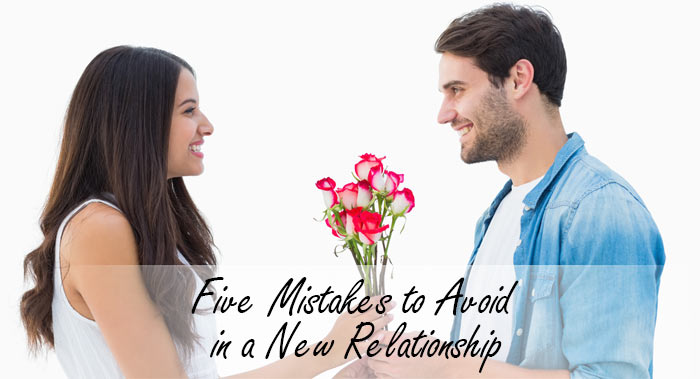 Starting a new relationship officially? Here is an interesting viewpoint on five mistakes to avoid in a new relationship. That must be a very exciting stage in your life! But before you get that excited, please avoid these common mistakes people make when they begin relationships. (Special kudos go to Shadi matchmaking experts who offered their advice.)
Mistake 1: Having unrealistic expectations When we were young, we read fairy tales which usually end with 'The prince and the princess lived happily ever after.'

But the real story happens after they get married because That's when hard work begins. Indeed, when a relationship is official, the honeymoon stage will only last for about 18 months. Let me explain.

Experts from an Indian marriage website discovered that excitement and fear generate the same kind of hormones in your body. So, if the excitement lasts for too long, it will negatively affect your longevity. That's why the honeymoon stage of a relationship must end usually after 18 months – your body wants to protect you!

Consequently, if you assume that your relationship will be filled with excitement, romantic feelings and 100% bliss, you're wrong.

A long-term relationship also involves the uncomfortable realism: responsibilities, compromises, and so forth. This is something that people don't want to think about when they fall in love.
Mistake 2: Avoiding the elephant in the roomWhat's the elephant in the room for most couples? It's a taboo topic in many cultures – money.

A matrimonial service Canada reveals that money is the No. 1 reason for divorce in every country in the world.

If you avoid talking about finances in a new relationship, money might become an issue in future. Therefore, you should discuss finances honestly with your partner, e.g. how you'll manage your money, how many bank accounts you'll have, etc.
Mistake 3: Lacking a shared vision
Falling for someone is easy – it only takes some major chemistry. However, there's a difference between lust and love.

Without a shared blueprint, a relationship is based on lust rather than love.

You can only build true love when you have shared goals in life, according to a counsellor from a Sikh matrimonial site.
Mistake 4: Ignoring value systems Do you two really have much in common?
Initially, everything is wonderful because you're so in love with someone new. Yet without examining each other's value system, the attraction probably won't last. Here's why – If you and your partner's value systems aren't compatible, you'll have more conflicts than love in this relationship, e.g. if you value freedom and want to travel the world while your partner values stability and wants to have a 9-to-5 job, this can become a problem later.
Mistake 5: Not meeting your new partner's family and friends Shadi.com matrimonial experts encourage you to meet your new partner's social circle early because it's a good way to evaluate your new partner's character – if people around this person are positive, That's a good sign. But if people around this individual are negative, That's a red flag.