6 Qualities You Need To Impress A Woman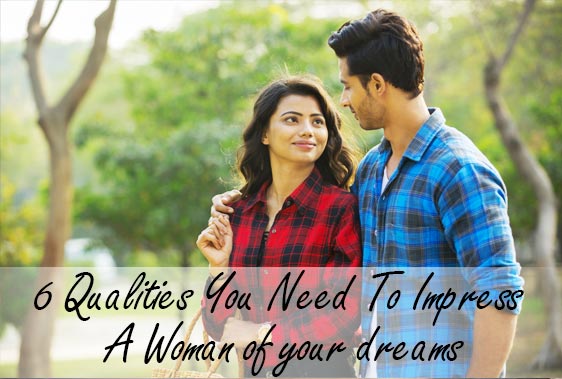 6 Qualities You Need To Impress A Woman of your dreams
Men should acquire basic good qualities to impress a woman. This article is about what traits men need to have to inspire any woman.USA Matchmaking Let's now take a look at 6 of those winning qualities that these men should have in order to attract the woman of their dreams:
1. Be honest and trustworthy
Even though men that join Shadi matching site have every intention of meeting their life partners, they must also realize that they must be completely honest with their potential partners. Because the foundation of any kind of relationship is trust. And, if he cannot be trusted, then the relationship will crumble just like any building would if the foundation is faulty. Trust is fragile, and in order to preserve it, any kind of deception is not acceptable.USA Matrimonials
2. Be funny
Women love men that have a sense of humor and are not dry as far as that goes. There is always a chance that his sense of humor will not impress his potential partner, and in that case, she may not be the right one for him. But as long as he keeps a sense of humor that is natural to him, eventually, he will click with the right woman.
3. Empathetic and compassionate
The one thing that any woman will not want in a man is one that has a heart of stone. In other words, a little bit of empathy and compassion goes a long way in any relationship. For instance, if his potential partner has a sick parent that needs caring, then he will understand that the occasional date may have to be canceled if she has to care for her parent. And, he can win her over by offering to help her out.
4. Be Forgiving
No one is perfect, and any man's potential partner will make mistakes. Sometimes she will forget to call or text him or do something else that will unintentionally upset him. If the mistake was made due to it being an honest mistake, then cut her some slack and forgive her. However, at the same token, if she is being purposely dishonest and deceptive, then it may be time for him to move onto someone who will treat him much better.
5. Be Confident
Being trustworthy is important, and the same applies for confidence. Because women prefer men that are sure of themselves and that are upfront. Yes, men want to make their potential partners happy, but women will not respect men that are people pleasers and that don't have minds of their own. Those negative qualities indicate that there is a lack of confidence which is a turn-off.Sikh marriage site
6. Be Respectful
Any man that wants to find his mate on Shadi matrimonial site must automatically know that in order to gain the trust of any woman is to treat her with respect. Be kind, treat her like an individual with feelings, and don't say anything degrading. And, when they are out on dates, gestures like pulling out the chair at a restaurant table for her to sit or opening the car door for her will impress her. If she knows that any man respects her, then she will be receptive.
And, men must remember that women that are joining this matrimonial site have the same goal as they do. And that is that they want to meet their soul mates or their long time potential life companions. This is why men must realize that they have to possess 6 of these qualities to increase their chances of attracting the women of their dreams.6 Qualities Need to Impress Woman Dreams. Best Indian matrimony